The Ministry of Health and Welfare is securing more sickbeds and training medical personnel to treat critically ill Covid-19 patients to prepare for potential nationwide infections.
The government has decided to secure 110 more hospital beds exclusively for treating severe patients of the new coronavirus by the end of this month.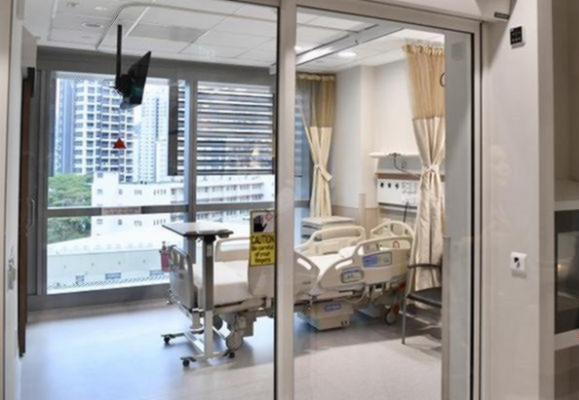 The demand for hospital beds for severe Covid-19 patients is likely to continue as the number of critically ill patients has been rapidly increasing, with more than 40 percent of infected cases linked to churches in the greater Seoul area and a rally reported to be over 60.
To increase sickbeds for Covid-19 patients, public health authorities are actively cooperating with public and private institutions. They will also re-designate part of the existing sickbeds for mild or moderate patients as those exclusively for critically ill patients.
They will also induce private hospitals to increase the number of sickbeds for severe Covid-19 patients by providing compensation and incentives to make up for consequent losses.
In addition to securing the sickbeds, the Ministry of Health and Welfare will seek the cooperation of the Ministry of National Defense to send military medics to treat severe patients and train nurses so that they can take care of critical patients.
The government selected 251 trainees and 11 educational institutions last month and will complete training by the end of this year.
It also plans to provide equipment immediately, including portable negative pressure units, ventilators, and extracorporeal membrane oxygenations (ECMO), to ensure there is no disruption in treating critically ill patients due to lack of workforce and equipment.
"The government will do its best to minimize problems in the course of treating seriously ill Covid-19 patients to prevent nationwide infections," Vice Minister of Health and Welfare Kim Gang-lip said. "It will provide beds mainly for severe Covid-19 patients, and transfer recovered patients to a general ward to prevent sickbed shortage for severely ill people."
The government will spend 105.4 billion won ($88.92 million) in 23 medical institutions to secure 110 more beds by September, and an additional 103 beds by the year-end. In total, it will secure 496 more beds by the first half of 2021.
Copyright © KBR Unauthorized reproduction, redistribution prohibited