Crystal Genomics, a Korean biopharmaceutical firm, said Thursday it has acquired a controlling stake in Pangen Biotech.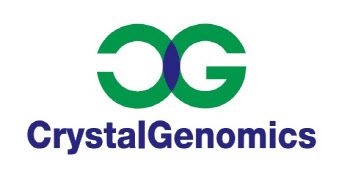 "By purchasing existing shares for 20.4 billion won ($18 million), Crystal Genomics has secured a 20.43 percent stake in Pangen (2,181,818 shares) and became the largest shareholder," the company said. "Through this acquisition, Crystal Genomics plans to increase its corporate value by accelerating the development of its biobetter and innovative biopharmaceutical candidate pipelines."
According to Crystal Genomics, it has strengths in R&D of small-molecule new drugs, while Pangen has expertise in research and development of polymeric biopharmaceuticals.
"The plan is to work together to discover new drug candidates with excellent efficacy while promoting product development in the form of technology transfer," Crystal Genomics said. "We plan to lay the foundation for becoming a global bio company by promoting the production of clinical trial drugs and finished drugs for clinical trials in the U.S. and the construction of cGMP (current good manufacturing practice) manufacturing facility for pharmaceuticals."
Also, Crystal Genomics expects to expand overseas sales of its Acelex, Korea's 22nd novel drug for treating osteoarthritis pain, by utilizing Pangen's global sales network.
Pangen established a joint venture with Venture Tech, a Malaysian government agency, and Duopharma Biotech, a Malaysian state-run pharmaceutical company, to supply anemia treatment to hospitals and build new production facilities of more than 2,000 liters.
Crystal Genomics plans to actively utilize the joint venture to expand sales, starting with the Association of Southeast Asian Nations (ASEAN) market and entering the European market in the future.
"Crystal Genomics, which has strengths in research and development of small-molecule new drugs, and Pangen, which has expertise in R&D of high-molecular biopharmaceuticals, will work together to transform into a global bio company capable of R&D, production, and distribution, and use it as a new growth engine," a Crystal Genomics official said.
Copyright © KBR Unauthorized reproduction, redistribution prohibited