ATsens announced that it signed an MOU with a Polish state hospital, DCM Dolmed S.A., to supply AT-Patch, a patch-type electrocardiogram (ECG) device, to the latter.
DCM Dolmed S.A. is the largest state hospital in Poland treating 1,300 patients daily.
The hospital plans to introduce AT-Patch at the beginning of next year under a pilot project to use it in diagnosing an arrhythmia.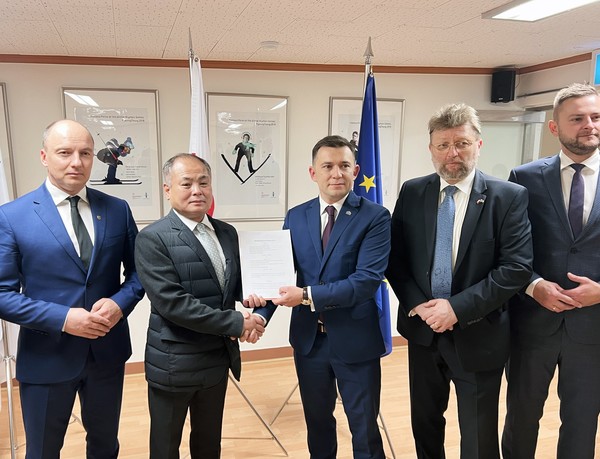 AT-Patch is the first Korean-made long-term ECG device that won U.S. FDA approval. It doesn't need any charging or battery change to measure ECG for 14 days at maximum.
Notably, an application for patients, AT-Note, can help them observe ECG in real time and record abnormal symptoms. Plus, doctors can get detailed analysis data through AT-Report, an AI-based software.
AT-Patch won domestic health insurance coverage and approval from Japan's Ministry of Health Labour and Welfare and U.S. FDA this year, said Jeong Jong-uk, CEO of ATsens.
The company has signed At-Patch supply agreements in 12 countries so far.
Related articles
Copyright © KBR Unauthorized reproduction, redistribution prohibited