GlaxoSmithKline (GSK) said on Wednesday that it released a study on Nucala (mepolizumab) that treats severe eosinophilic asthma in the Asia-Pacific Society for Respirology (APSR) 2022 at Coex, southern Seoul, from Nov. 17-20.
Professor Ian Pavord from the University of Oxford made a presentation on real-world evidence (RWE), which confirmed Nucala's long-term efficacy and safety profile at the conference.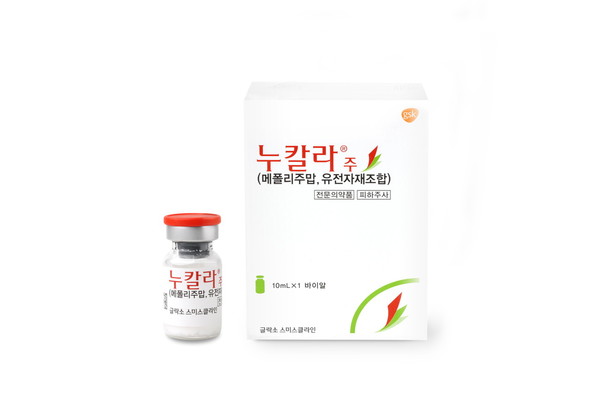 According to the observational cohort study of mepolizumab's treatment process, patients' oral corticosteroid (OCS) dosage rate fell to 75 percent after receiving the mepolizumab treatment, and their number of aggravation to severe conditions dropped from 4.28 to 1.23 times a year, showing a 71 percent (n=822) reduction rate over 12 months.
Besides, it also demonstrated efficacy by helping 43 percent (n=319) of patients to stop taking OCS.
The clinical trial confirmed the efficacy and safety of mepolizumab in severe asthma patients based on the reduced need for steroids due to the aggravation of asthma.
"We were encouraged by the medical discussion on how to utilize Nucala's RWE practically with asthma experts in the APSR conference," said Park Won-dong, who is in overall charge of respiratory and allergic departments at GSK Korea. "GSK will strive to provide trustworthy treatment options for medical professionals by continuously finding prescription grounds."
Copyright © KBR Unauthorized reproduction, redistribution prohibited