Reyon Pharmaceutical said on Thursday that it signed a memorandum of understanding (MOU) with Therabest on business cooperation based on the supply of plasmid DNA (pDNA) samples for the development of natural killer (NK) cell therapy.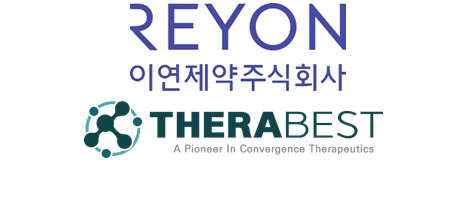 Under the MOU, Therabest will exchange information with Reyon to produce and supply pDNA samples and K-562 cell lines for the development of NK cell therapies. Both companies will also discuss participation in strategic investment and a joint partnership for NK cell therapies, said a Reyon official.
Therabest is a drug R&D company that develops next-generation NK cell therapy derived from induced pluripotent stem cells (iPSCs) for intractable diseases. It also has current good manufacturing practices (cGMP) facilities specializing in cell therapies and plans to register its products for clinical trials in 2023.
The collaboration aims to enable next-generation NK cell therapies, which can constantly produce NK cells in iPSCs without requiring blood samples.
They plan to make them as "ready-made chimeric antigen receptor-natural killer (CAR-NK) products" homogeneously from gene-edited iPSCs.
"We will do our best to successfully develop the next-generation NK cell therapies through close cooperation with Therabest," Reyon Pharmaceutical CEO Yoo Yong-hwan said. "We will also continue expanding into various bio-business areas based on our pDNA production capabilities."
Therabest CEO Ki Pyung-suk said, "We will secure key samples optimized for major processes such as gene editing and culturing of next-generation NK cell therapies through close cooperation with Reyon Pharmaceutical."
Ki added that the combination of the core competencies of the two companies is expected to accelerate the entire process from clinical trials to commercialization for a stable supply of samples.
Copyright © KBR Unauthorized reproduction, redistribution prohibited