The one-year grace period granted by the financial regulator to Dx&Vx, a molecular diagnostics company, to improve business irregularities has ended.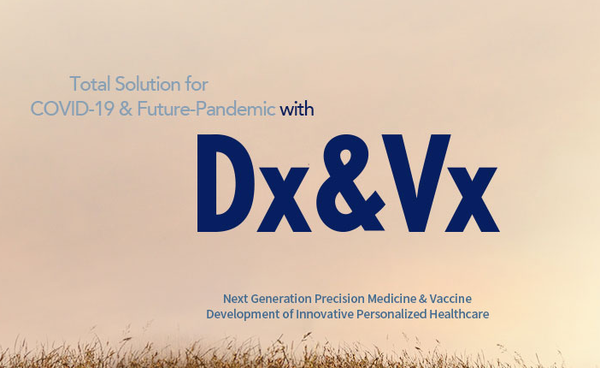 According to the Korea Exchange (KRX), the improvement period for Dx&Vx ended on Tuesday.
Now, Dx&Vx must submit documents detailing how it implemented its improvement plans and experts' confirmation of such implementation results by Dec. 13.
KRX will hold a corporate screening committee meeting within 20 business days of receiving the documents from Dx&Vx, deliberate them, and decide whether to delist the company.
Recently, biotech firms were successful to resume transactions of their shares on Kosdaq.
Industry watchers pay attention to whether Dx&Vx will follow suit.
In the second half of this year, bio companies such as Qurient, SillaJen, and Kolon TissueGene got back on the Kosdaq track after the KRX's deliberation.
Also, Seoul Pharmaceutical, which had an accounting irregularity problem, also resumed trading after the KRX judged the case did not meet substantive examination requirements for listing eligibility.
Notably, industry watchers have high expectations that Dx&Vx will be able to resume trading as the company has met all the improvements demanded by the KRX, similar to that of SillaJen and Kolon TissueGene.
Dx&Vx, previously known as CancerRop, had been suspended from trading after receiving a disclaimer of opinion from an external auditor in 2019.
Since then, the company has continued to face delisting risks.
However, changes began in 2021 when Hanmi Pharmaceutical CEO Lim Jong-yoon participated in the paid-in capital increase process of CancerRop and became the largest shareholder.
The company, which received a one-year improvement period from the KRX in November 2021 after Lim became the largest shareholder, changed its name to Dx&Vx and began a full-fledged normalization process, such as appointing a new management team.
Notably, it raised 17.8 billion won ($13.1 million) in September and used it to acquire Korea Bio Pharm, which has annual sales of 10 billion won, to advance into the contract development and manufacturing organization (CDMO) market.
In October, it received an additional investment of 17 billion won and is seeking to enter the Chinese market through the establishment of a subsidiary in China.
Dx&Vx recorded cumulative sales of 21.7 billion won, an operating profit of 1.5 billion won, and a net profit of 800 million won in the third quarter.
Copyright © KBR Unauthorized reproduction, redistribution prohibited