Health officials have confirmed the fourth case of monkeypox in Korea. The fourth confirmed patient is a medical professional infected while taking a sample of the third patient.
The Korea Disease Control and Prevention Agency (KDCA) said Tuesday that a medical staff who worked in the isolated room of the third patient had been diagnosed with monkeypox. It was the first case of domestic infection, unlike the previous three imported from abroad.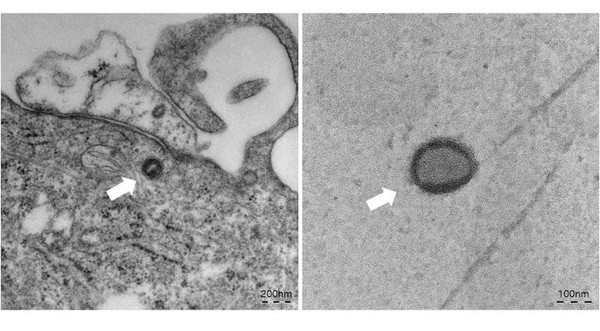 The fourth case was stung by a syringe while collecting the third patient's skin lesion sample on Monday last week, classified as a high-risk contact, and placed under active monitoring.
Immediately after the incident, the medical worker received a monkeypox vaccine shot, but a skin lesion occurred in the area cut by the needle, underwent a genetic test in an isolated bed, and was confirmed, KDCA officials said.
According to the officials, the fourth patient shows mild systemic symptoms, including headache, but is in good condition as a whole. So, the confirmed patients will receive treatment at a quarantined hospital until released from isolation.
The third patient is a Korean who arrived from the United Arab Emirates on Nov. 4.
Epidemiological investigations after the third case have found seven high-risk contacts, nine medium-risk contacts, and 26 low-risk contacts. The fourth patient was one of the seven high-risk contacts.
"The fourth confirmed case is one of the seven high-risk contacts of the third patient, has no records of vaccination against monkeypox, and got a preventive shot after the exposure to the virus," a KDCA official said. "Medical workers should wear safe protection gear when treating the suspected case of monkeypox, and positively cooperate with preliminary vaccination before treating patients."
Related articles
Copyright © KBR Unauthorized reproduction, redistribution prohibited