Coreline Soft, a provider of medical artificial intelligence (AI) solutions, said on Wednesday that its AI-based fully automatic contouring solution, AVIEW RT ACS, passed FDA 510 (k) certification.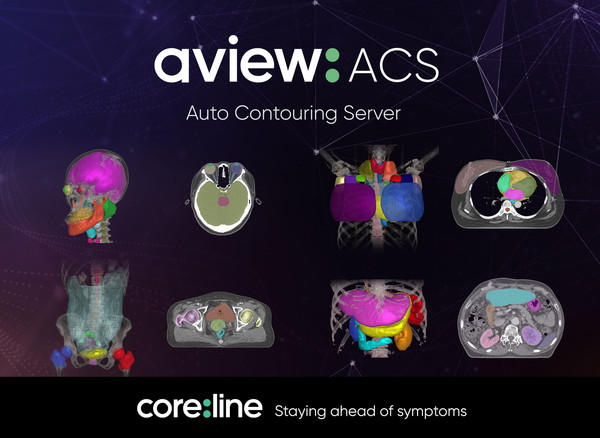 The FDA 510 (k) is a premarket approval required by all Class I, II, and III medical devices intended for human use which are marketed in the U.S.
AVIEW RT ACS (Auto Contouring Server) is a full-body organ contouring solution, which automatically segments the organs that need to be irradiated to precisely remove cancer cells. The AI solution automatically divides the normal and target organs so that the radiation dose is accurately irradiated to the required area. It can protect the health of nearby organs.
Additionally, AVIEW RT ACS can also be further calibrated by experts to improve the precision and efficiency of radiation therapy, said a Coreline Soft official.
In particular, the organs of four major body regions ranging from the head, neck, breast, abdomen, and pelvis were segmented, and digital imaging and communications in medicine for radiation therapy (DICOM RT) structures were generated from the segmented mask.
According to the international journal BMC, the incidence of cancer among the elderly is also increasing as the population over 75 years old increases. The demand for radiation therapy is expected to increase steadily, and consequently, Coreline Soft is focusing on developing a complex solution that can diagnose various chest diseases such as aortic disease, spinal disease, and metastatic cancer detection in the chest.
Moreover, recent data published by IQVIA suggest that the five-year compound annual growth rate (CAGR) for oncology therapeutics is expected to reach 342 trillion won ($253 billion).
"Hospitals that provide cancer patients with quick and accurate treatment and improve convenience for medical staff are highly reliable," Coreline Soft CEO Choi Jung-pill said. "We will try to successfully enter the North American market, the world's largest healthcare market with differentiated technology."
Related articles
Copyright © KBR Unauthorized reproduction, redistribution prohibited