Ildong Pharmaceutical said that Japan's Ministry of Health, Labour and Welfare has granted emergency use approval (EUA) for Shionogi & Co's Xocova, an oral Covid-19 treatment Ildong has been co-developing.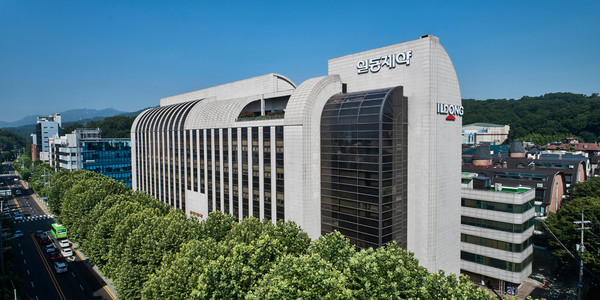 Shionogi applied for conditional approval for Xocova to Japan's Ministry of Health, Labor and Welfare in February.
However, the Japanese regulator had postponed making a decision twice -- in June and July -- citing insufficient data, and decided to discuss it again at the ministry's pharmaceutical and food sanitation council in November.
The decision had dealt a blow to Ildong's ambition to market the viral pill in Korea, and the company's shares plummeted.
Then, Shionogi newly submitted the final stage clinical trial results to the Japanese health regulator.
According to Shionogi, the phase 3 clinical trial of Xocova showed that patients treated with Xocova had a significantly shorter period of the five major Covid-19 symptoms -- congestion, runny nose, sore throat, cough, and fever – compared with the placebo.
The phase 3 clinical trial was participated by 1,821 patients with mild and moderate Covid-19 symptoms in Korea, Japan, and Vietnam,
The time to symptom suppression was 167.9 hours in the low-dose Xocova group and 192.2 hours in the placebo group.
The Xocova group also showed a significant reduction in viral RNA four days after administration when compared to the placebo.
With the EUA in Japan, Ildong is now one step closer to receiving the permit in Korea.
Ildong signed a joint development agreement with Shionogi in November 2021 and conducted phase 2 and 3 trials for Xocova in Korea.
The cooperation between the two companies includes not only commercialization in Korea, but also the production of the finished product of Xocova by Ildong.
Ildong is reportedly negotiating with Shionogi about producing raw materials for Xocova, too.
"With the EUA in Japan, we plan to continue the preparations and activities necessary for Xocova's approval in Korea," an Ildong official said.
Shares of Ildong also surged upon the EUA approval in Japan.
As of 10:00 a.m., Wednesday, Ildong's shares stood at 41,900 won ($31), a 12.48 percent increase from the previous trading day.
Copyright © KBR Unauthorized reproduction, redistribution prohibited