As the Covid-19 pandemic goes through its seventh wave in Korea, the one thing that persists is some people's long Covid or post-Covid symptoms. While some are lucky to just be sick for one or two weeks, others suffer from these symptoms for an extended time.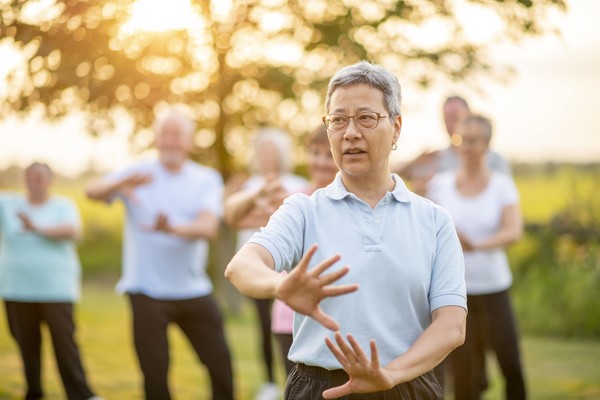 A 42-year-old woman living in Seoul who preferred to be left anonymous said, "I felt weak, experienced some brain fog, and kept coughing for about a month. So, it was difficult for me to continue doing my daily activities but I was lucky that it eventually went away."
However, others were not quite as lucky. Stories on the website of the World Health Organization (WHO) compared an active 14-year-old's experience to a roller coaster as she endured many ups and down with her symptoms including dizziness, exhaustion, heart palpitations, and nausea among others for two years which forced her to take a school break.
Similarly, a 63-year-old adult voiced her frustration as even her husband failed to understand why her condition was not improving but credited the Long Covid Support Facebook group for providing a lifeline that has now more than 50,000 members in 100 countries.
"As the weeks turned to months and now years, I wondered if I will ever be the same person again and it made me a bit depressed," she said.
Tai chi benefits
However, an interesting way of treating these symptoms emerged in the recent DTx Asia conference where Dr. Tim Shi, founder and executive director of Global MD, presented tai chi, a Chinese martial art, in the form of a DTx (digital therapeutics) therapy.
Clinical trials which started on Sept. 1, 2022 are currently ongoing in Maryland, the U.S., but Shi shared the preliminary findings of the clinical pilot study.
"The results thus far yielded favorable results compared to conventional tai chi therapy," he said.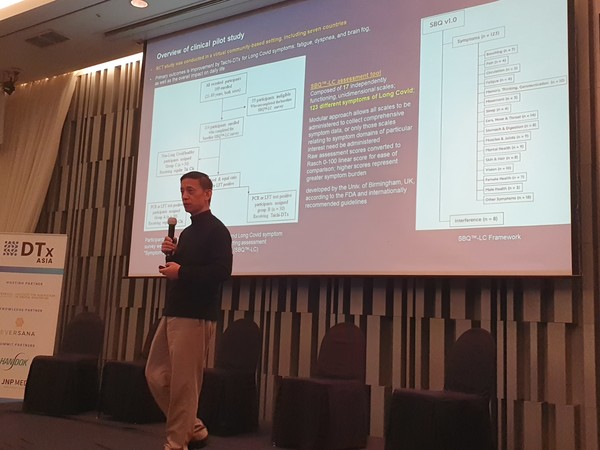 The Tai Chi-DTx can reduce the increasing Covid-19 disease burden in hospitals which is especially exacerbated by long Covid patients, he went on to say.
Briefly summarized, tai chi is an ancient Chinese discipline of meditative movements practiced as a system of exercises that harmonize the mind and body.
A recent study published earlier this year in February explained some of the benefits of tai chi.
The study advocated the use of tai chi as a multicomponent rehabilitation approach to correct breathing technique, balance, and neuromuscular training as well as stress and emotional management.
Additionally, the study revealed that tai chi elicits a relaxation response while balancing the autonomic nervous system aiding respiration, heart rate, and blood pressure regulation.
Moreover, tai chi can improve lung function by counteracting fibrotic scar formation, thus decreasing long-term Covid fatigue and the risk of developing mental disorders, Shi said.
It has also proven effective in treating diseases such as chronic obstructive pulmonary disease (COPD). By increasing muscular strength, mobility and vitality, individuals are empowered to contribute to their recovery, he said.
This aligns with the goal of DTx devices to enable self-management of diseases and can help reduce the burden on physicians, with follow-up consultations if required, he added.
Tai Chi-DTx clinical trial
In the clinical trial, a multi-domain Tai Chi-DTx will be administered via a tablet PC or a smartphone. The traditional tai chi exercise with background music and respiratory control exercise using 18 BPM metronome and 40 Hz sound stimulation will be delivered in a four-week therapeutic session. Meanwhile, a control will use the same method but deliver traditional tai chi exercise with plain music background only. The study is already ongoing and scheduled to be completed in December next year.
"Many scientific research publications have demonstrated that 40 Hz gamma sound stimulation can be beneficial for treating brain fog so we included this in our study," Shi explained.
Furthermore, the trial will use a six-minute walking test (6MWT) to assess change in physical ability, post Covid-19 functional status (PCFS) to analyze overall respiratory relief together with validated neuropsychological measurement tests to determine improvement in cognitive function. Subsequently, a symptom burden questionnaire for long Covid (SBQ LC) will also be used as a secondary tool in this clinical trial which is developed by the University of Birmingham according to the FDA and internationally recommended guidelines.
Compared to regular tai chi exercises, the Tai Chi-DTx pilot clinical study reduced the most common long Covid symptoms and participants also reported improvement in symptom interference in their daily lives with a reduction in workload and worktime, Shi noted.
Global and domestic long Covid status
According to the WHO, some of the most common symptoms of long Covid are shortness of breath or dyspnea, cognitive dysfunction like brain fog, and fatigue. However, there are approximately 200 symptoms reported including chest pain, trouble speaking, anxiety, depression, muscle aches, fever, and loss of smell and taste.
The duration of most long Covid symptoms varies widely but most last for at least two months and usually appear within three months after infection.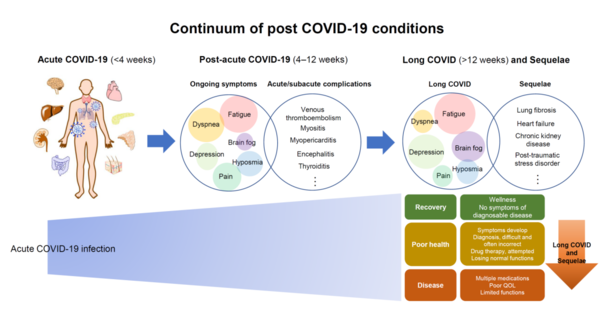 Additionally, data from the WHO also suggests that approximately 10 to 20 percent of Covid patients experience long Covid symptoms, but this figure rose to 79 percent last year in Korea, according to data from Korea's National Institutes of Health (NIH).
Accordingly, the Korean government launched a long-term three-year follow-up study in August this year, with 10,000 individuals including children to analyze the pattern and mechanism of long Covid to inform treatment guidelines.
Currently, a preliminary guideline for clinical evaluation and management of long Covid has already been published by the Korean Society of Infectious Diseases elaborating on diagnostic tests and treatment for symptoms of post-Covid-19 syndrome from domestic and foreign sources.
While there have been cases where Covid antivirals have cured some patients, there is still no overall cure as the symptoms are so diverse.
Dr. Shi hoped that his Tai Chi-DTx solution could treat long Covid symptoms.
Related articles
Copyright © KBR Unauthorized reproduction, redistribution prohibited