Celltrion Healthcare said multi-country real-world data proved the effectiveness and safety of Truxima (ingredient: rituximab, CT-P10), an anticancer biosimilar, in non-Hodgkin's lymphoma (NHL) patients.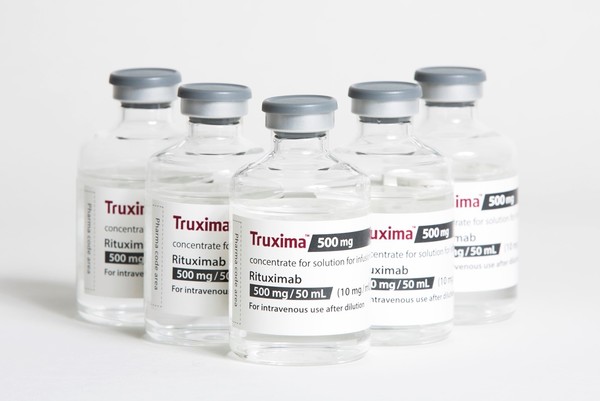 EJHaem, an international academic journal, published a study of the effectiveness and safety of Truxima in 389 patients with diffuse large B-cell lymphoma (DLBCL), the most common type of NHL, in five European countries -- the U.K., Germany, France, Spain, and Italy.
The research team of Professor Pier L. Zinzani from Italy IRCCS Bologna University Hospital found that 86 percent of the patients treated with Truxima survived for 12 months, 81 percent, for 18 months, and 76 percent, for 30 months.
Complete response (CR) appeared in 84 percent of the patients, partial response (PR) in 12 percent, stable disease (SD), in 4 percent, and disease progression, in 2 percent.
The latest data was similar to real-world data from studies in Korea and Netherlands, Celltrion Healthcare said.
The research team said they would support the adoption of Truxima as DLBCL treatment.
Celltrion Healthcare hopes to expand Truxima prescriptions in Europe, utilizing the latest DLBCL real-world data.
Truxima is a biosimilar referencing Rituxan, developed by Genentech and Biogen.
Copyright © KBR Unauthorized reproduction, redistribution prohibited