Janssen Korea and Illumina Korea are considering trimming their payroll, following the moves of other Korean offshoots of multinational pharmaceutical firms.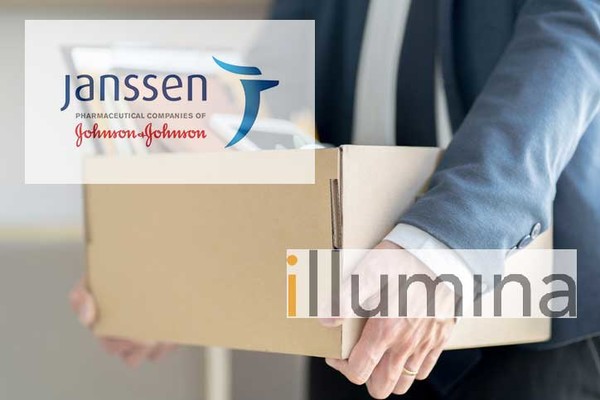 According to industry sources, Janssen Korea is trying to reduce its workforce through an early retirement program (ERP).
"I have heard that our company is planning to conduct an ERP," a Janssen Korea employee wrote on Blind, an anonymous professional network application, on Nov. 13. "I do not wish to leave and I was wondering if the company can force me to apply for the ERP."
Asked whether Janssen Korea had any plan for an ERP, a company official said the company has yet to decide if it will conduct an ERP.
"We have been discussing the possibility of organizational change," the official told Korea Biomedical Review. "Further details will be shared with employees once they are confirmed."
Janssen Vaccine had previously operated an ERP in May 2021 after Janssen Korea sold off its Hyangnam plant in Gyeonggi Province to Whanin Pharmaceutical.
During that time, Janssen Vaccine paid 20 million won ($14,769) to every employee in the form of consolation and allowed the employees to transfer to Janssen's Incheon Songdo factory or apply for an ERP.
Illumina, a DNA sequencing and array-based technologies provider, also plans to reduce its workforce in Korea after headquarters commenced a headcount reduction of approximately 5 percent of its global workforce from Nov. 14, 2022.
Illumina had stressed in a brief filing with the U.S. Securities and Exchange Commission that the layoffs follow the company's move to proactively realign its operating expenses to reflect the current macroeconomic environment while maintaining focus on its innovation roadmap and sustainable long-term growth.
The company expects to take a restructuring charge, which will also include expenses associated with the optimization of its facilities, in the fourth quarter of 2022.
Regarding the global layoff, an Illumina official said that the layoff will also include the Asia Pacific region including Korea.
"We are proposing organizational structure changes in APAC, including Korea, and we are in consultation with the appropriate works councils and employee representatives with respect to any employment impacts," the official said. "There is no target figure specifically for APAC and Korea, but our plan is to reduce our global workforce by 5 percent."
Earlier, Korean branches of GSK, Pfizer, Novartis, and Sanofi Aventis announced ERP plans one after another in the second half of 2022.
Related articles
Copyright © KBR Unauthorized reproduction, redistribution prohibited