Wells Bio, a subsidiary of Access Bio, said on Tuesday that it has recently obtained approval from the Ministry of Food and Drug Safety (MFDS) for its kit that can diagnose tsutsugamushi bacterial infections.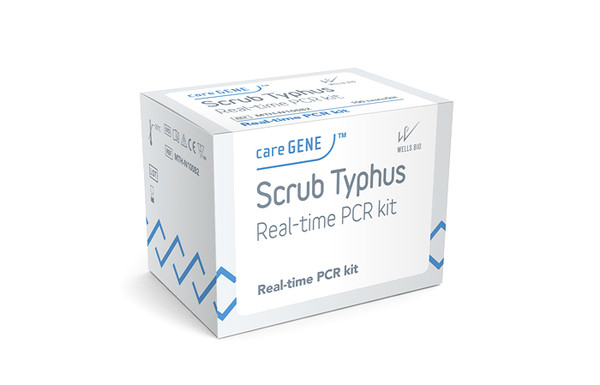 Tsutsugamushi is an acute febrile disease transmitted by larvae of chigger mites carrying tsutsugamushi bacteria.
It is a Class Three infectious disease, causing sudden chills, fever, and headache after an incubation period of one to three weeks, followed by coughing, vomiting, muscle pain, abdominal pain, sore throat, and rashes.
This disease is most prevalent from September to November, when larvae of chigger mites become more active, and more than 70 percent of patients present with this condition in October and November.
The Korea Disease Control and Prevention Agency (KDCA) noted that the number of patients with tsutsugamushi disease increased by 172.1 percent from the week of Oct. 9-15 to the week of Oct. 16-22.
KDCA said tsutsugamushi is expected to continue increasing in November, requiring special attention.
Wells Bio said its careGENE Scrub Typhus Real-time PCR kit is an in vitro diagnostic medical device that can detect a specific gene of tsutsugamushi bacteria in a blood sample of a suspected patient with tsutsugamushi infection.
This product improved diagnostic test efficiency by confirming the results within 80 minutes, and the clinical trials conducted in Korea showed 100 percent sensitivity and specificity, proving excellent clinical performance, the company said.
Wells Bio will launch this product in November and begin supplying it to domestic medical institutions in earnest. In addition, it plans to accelerate its entry into overseas diagnostic markets such as Europe by obtaining CE certification, which is currently being prepared.
"Tsutsugamushi shows very similar initial symptoms to Covid-19 and flu, so we made sure to emphasize the accuracy of the diagnostic test for early diagnosis," a Wells Bio official said. "We expect this product to help the domestic quarantine system significantly."
Copyright © KBR Unauthorized reproduction, redistribution prohibited