Radiological Society of North America (RSNA) 2022 will kick off its five-day run at the McCormick Place Convention Center in Chicago, Ill., from Nov. 27 to Dec. 1. The conference will provide both in-person and virtual participation.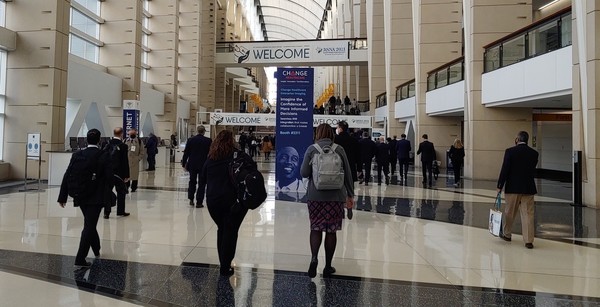 RSNA is the world's largest academic society consisting of over 48,200 members in 145 countries. The group has held the event every year since the inauguration of the annual meeting in 1985.
According to the event organizer, more than 600 manufacturers, suppliers, and developers will unveil their latest medical imaging innovations and solutions.
There will also be over 2,500 poster presentations, eight plenary sessions, and 400 hands-on educations.
Notably, this year's annual meeting programming centers on radiology's role at the heart of patient care and radiologists' responsibility in creating a healthcare environment best suited to the patient's needs.
The conference will also hold an AI Showcase, a hub for all AI innovation being presented at the meeting, where participants can walk through the exhibits, attend presentations at the AI Theater and see real-world scenarios of how AI fits into the workflow at the imaging AI in practice demonstration.
Attendees looking to deepen their understanding of AI applications can visit the RSNA AI Deep Learning Lab located in the Learning Center.
The lab features 14 unique sessions developed by RSNA members covering a range of AI topics and skills, including several beginner-friendly options.
Attendees are encouraged to bring their own devices for hands-on activities and to explore new tools, resources, and topics in AI.
Participants can also visit the 3D Printing & Mixed Reality Showcase, where they will be able to connect with experts specializing in these fields and even try some virtual reality patient care products.
There is also the First-Time Exhibitor Pavilion, Educators Row, and Recruiters Row, each offering attendees a unique opportunity to learn about radiology services and products.
"The RSNA annual meeting provides one of the best opportunities all year to learn about the latest developments in medical imaging research, education and technology from around the world," Jorge Soto, chair of the RSNA Annual Meeting Program Planning Committee, said.
Dr. Soto noted that AI and Covid-19 continue to be trending topics. AI sessions are planned for nearly every subspecialty with an emphasis on using AI tools to aid workflow and provide clinical decision support, as well as opportunities to explore AI governance, approaches to model development, and discussions about data integrity.
Copyright © KBR Unauthorized reproduction, redistribution prohibited