As the Covid-19 pandemic weakens to an endemic, the global medical tourism industry will restore its growth momentum from 2023, a report said.
According to the report, the global medical tourism industry had grown rapidly since the turn of the 2000s but fell into a slump in 2020 due to the outbreak of Covid-19.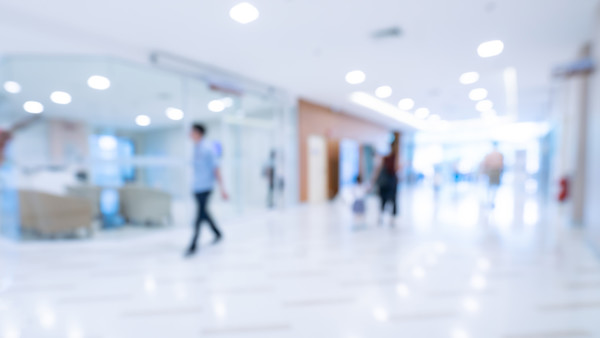 Policies taken by many governments to curb the pandemic's spread, such as border restrictions, self-quarantine, and the mandatory conduct of polymerase chain reaction (PCR) tests, resulted in steep decreases in foreign medical tourists' arrivals.
However, the World Health Organization announced in September that the end of the pandemic that had continued since 2020 was in sight with the fall in weekly death toll worldwide. The announcement led to relaxing restrictions on cross-border movements, which, in turn, would help to revive the stagnant global medical tourism industry, the report said.
According to the Korea Health Industry Development Institute (KHIDI), the report's author, the global medical tourism market is forecast to grow to $180 billion by 2025. Glasgow Research & Consulting, a Dubai-based consultant, also predicted that the global medical tourism market is expected to expand by up to 9.7 percent a year until 2025, and about 44 million people will likely move across borders to receive medical care.
In the cases of the U.S. and U.K., many Americans and Britons are turning to medical tourism due to insufficient healthcare in their countries and continuous pressure from Covid-19. Canada and the U.K. also have a long wait for selective surgery, forcing many patients to look for opportunities overseas. In addition, some other patients, especially those who want to receive plastic or transgender surgeries, are opting for medical tourism to protect their privacy.
More specifically, there are steady demands among people in advanced countries for treatment and surgery not covered by health insurance people in their countries, such as plastic surgery (breast and liposuction), cardiac-heart surgery (cardiac bypass and stent insertion), orthopedic surgery (hip and knee replacement), obesity surgery, infertility treatment, organ transplantation, dentistry, and diagnosis.
Accordingly, many governments are announcing policies and plans to reinvigorate their medical tourism industry by restoring them to the pre-Covid-19 levels. Thailand, Malaysia, India, and Singapore are among the most active countries in making such efforts.
However, the Korean medical tourism industry's attractiveness is not very high, seen from abroad. According to the 2020-2021 Medical Tourism Index (MTI) ranking announced by the International Healthcare Research Center (IHRC) in July 2020, Korea was in 14th place,
MTI measures the ranking of Americans' awareness of 46 medical tourism destinations, surveying the target countries on 41 criteria from three aspects – the medical tourism industry, the attractiveness of target countries, and medical service quality. Canada topped the list, followed by Singapore, Japan, Spain, the U.K., Dubai, Costa Rica, Israel, Abu Dhabi, and India.
"In 2023 and afterward, many countries' medical tourism industries will gradually restore to pre-Covid-19 levels thanks to high vaccination rates and simplified immigration policies," the KHIDI report said.
However, the report also noted that if the Covid-19 situation aggravates in winder, some countries might partially strengthen border restrictions.
"Korea also needs to prepare for some factors that restrict the medical tourism industry's recovery, including the appearance of new virus variants and additional travel restrictions," the report added.
Copyright © KBR Unauthorized reproduction, redistribution prohibited