The wide gap in infection control between large general hospitals and smaller medical institutions remains unchanged, according to government data.
For instance, the rate of tertiary hospitals that operate infection control offices was 100 percent, but the comparable rate for smaller hospitals with 100 or fewer beds stood at only 22.7 percent.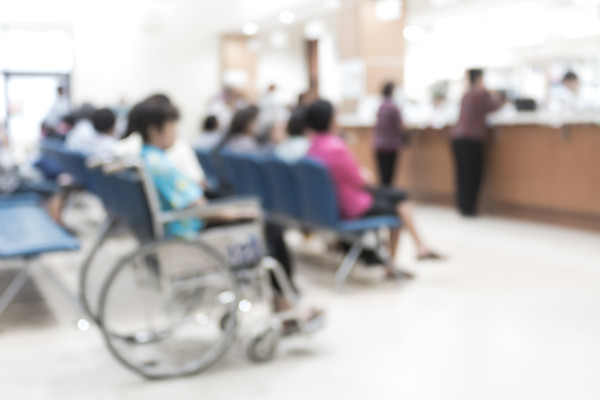 The Korea Drug Control and Prevention Agency (KDCA) and the Korea Institute for Healthcare Accreditation (KOIHA) recently released a report titled "Key results of infection controls at medical institutions in 2021." The fact-finding survey was conducted to set comprehensive infection prevention policy by grasping related situations at domestic hospitals.
The two agencies conducted the online survey on 1,197 hospitals with varying sizes from Dec. 27, 2021, to May 13, 2022. In addition, they visited 125 of the surveyed hospitals for field checks. All tertiary general hospitals participated in the survey. Still, the participation rate falls to 92.2 percent among general hospitals, 70.6 percent among hospitals with 100 or more beds, and 56 percent among hospitals with fewer than 100 beds.
The result showed that all tertiary general hospitals operated in-house infection management panels. Still, the comparable share drops to 99.3 percent for general hospitals, 86.5 percent for those with 100 or more beds, and 38.6 percent for those with fewer than 100 beds.
The shares of hospitals running infection management offices stood at 100 percent, 100 percent, 74.4 percent, and 22.7 percent, respectively, for the hospitals in four different-sized hospitals.
Some 77 percent of responding institutions deployed one or more employees at the infection control office.
The average number of employees engaged in infection control-related duty, exclusively or concurrently, was 1.6 doctors and 2.4 nurses.
The average number of medical workers who managed infections was five doctors and 8.2 nurses at tertiary general hospitals. Still, the corresponding figures plunged to one doctor and 1.4 nurses for hospitals with fewer than 100 beds.
In the case of crisis response, which has emerged as an important issue due to the Covid-19 pandemic, the share of hospitals with rapid response teams to national disasters or epidemic spread was 74.9 percent. The share of such institutions was 100 percent for tertiary general hospitals and 66.2 percent for ordinary hospitals.
General hospitals or larger institutions cited replenishing personnel as the most necessary policy support to cope with new infectious diseases more efficiently. In contrast, smaller hospitals cited manpower beef-up and educational support.
Professor Moon Song-mi of the Department of Infectious Disease at Seoul National University Bundang Hospital pointed out that the infection controls at medical institutions little improved last year compared to 2018.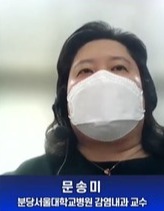 "To sum up, infection control at smaller hospitals is a 'too hot potato issue,'" Professor Moon said in a related symposium on Thursday. "It is never easy to solve this problem. But, above all, the government should support them, including insurance payment for infection controls."
Copyright © KBR Unauthorized reproduction, redistribution prohibited