A government survey showed that patients who tried telemedicine during the Covid-19 pandemic are highly satisfied, with almost nine out of 10 users responding that they would continue using non-contract treatment.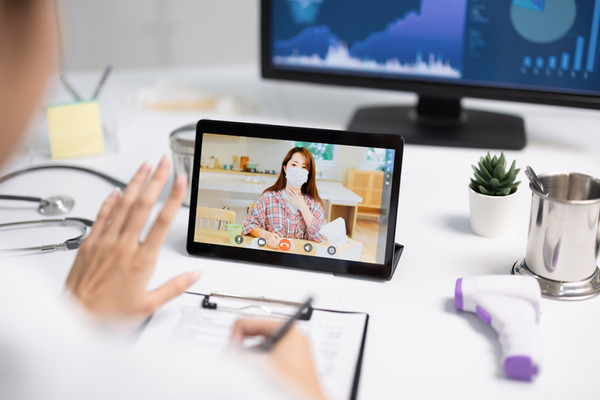 The Korea Health Industry Development Institute (KHIDI) released the results of its survey on telemedicine services and digital capabilities on people who experienced telemedicine during the Covid-19 pandemic, including non-face-to-face telephone counseling and prescription services.
The institute conducted the online survey online from Sept. 15-22 on 1,707 Koreans 19 and older. The opinion poll surveyed awareness of telemedicine, satisfaction, and level of digital competency in using health applications.
According to the result, 79.1 percent of respondents knew that the government had temporarily permitted telemedicine. However, 82.8 percent did not receive any education or advertisement before using telemedicine.
The largest share of respondents (66.1 percent) said they used telemedicine for Covid-19 treatment, followed by those who used it to manage chronic diseases, including diabetes or high blood pressure (20.6 percent), those who treated minor illnesses, such as colds or diarrhea (18.8 percent), and those who used it for follow-up care after surgery or discharge (8.3 percent).
Participants stressed that they chose telemedicine for two main reasons -- convenience (34 percent) and Covid-19 quarantining (34 percent).
Sixty-two percent of the pollees expressed satisfaction.
Patient satisfaction was higher among women (65.3 percent) than men (59.1 percent) and in rural areas (65.1 percent) than in large cities (60.6 percent).
By age group, those aged 19-29 had the highest satisfaction rate at 66.9 percent, and those aged 40-49 had the lowest satisfaction rate at 59.7 percent.
However, 87.9 percent answered that they would continue using telemedicine in the future.
Notably, patients with high overall satisfaction with telemedicine (96.9 percent) or with sufficient counseling time and information (93.4 percent) were likelier to continue using telemedicine.
In contrast, patients dissatisfied with telemedicine (45.3 percent) or did not receive enough counseling time (54.2 percent) showed relatively low intention to use telemedicine again.
The survey also found that digital competency greatly affected the respondent's telemedicine experience.
Patients with a score of 3.5 or higher in a five-score maximum digital competency test were more likely to respond that there was no difficulty in explaining during telemedicine and that the counseling time and information were sufficient compared to those with a digital competence score lower than 3.5.
"As the individuals' digital competency also affects the use of digital-based health care services, it is necessary to support the strengthening of digital capabilities of the people at the government level so that citizens can utilize digital healthcare safely and effectively," a KHIDI official said.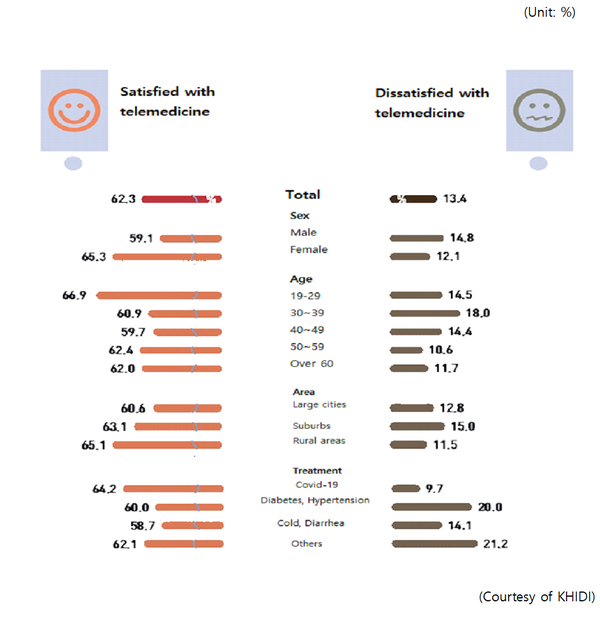 Related articles
Copyright © KBR Unauthorized reproduction, redistribution prohibited