Dong-A ST said it has completed the global phase 3 clinical trial of DMB-3115, a biosimilar referencing Janssen's plaque psoriasis treatment Stelara (ingredient: ustekinumab).
The company initially initiated the global phase 3 clinical trial of DMB-3115 in the U.S. in 2021 and expanded it to eight other countries, including Poland, Estonia, and Latvia, on 605 patients.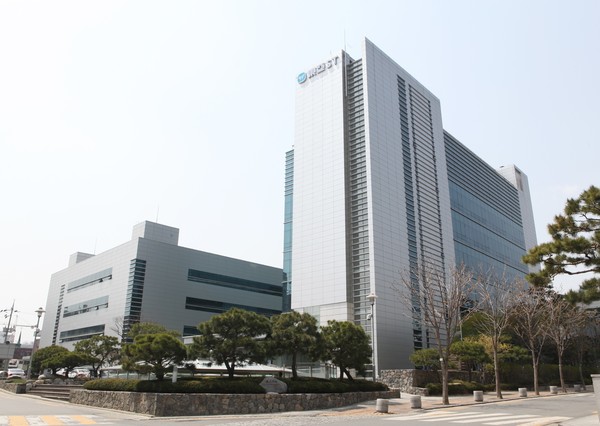 In the study, the company compared the efficacy, safety, and immunogenicity of DMB-3115 and Stelara subcutaneous injection in patients with moderate to severe chronic plaque psoriasis.
STgen Bio, a contract development and manufacturing organization (CDMO) affiliated with Dong-A Socio Holdings, produced the clinical samples used in the trial.
"As the global phase 3 clinical trial of DMB-3115 has been completed within the planned schedule, our goal is to derive results as soon as possible and apply for product approval in the U.S. and Europe in the first half of next year," Dong-A ST CEO Kim Min-young said. "By completing this global phase 3 clinical trial, Dong-A ST will prove its biopharmaceutical R&D capabilities."
Dong-A ST and Meiji Seika Pharma, its Japanese partner, have jointly developed DMB-3115 since July 2020. The two companies also signed a global license-out agreement with Intas Pharmaceuticals, a multinational pharmaceutical company for DMB-3115, in July 2021.
Under the accord, Intas obtained exclusive rights for licensing and sales for the candidate in global regions excluding Korea, Japan, and some Asian countries.
Intas Pharma will have its subsidiary, Accord Healthcare, handle the approval acquisition and marketing in Europe and the U.S.
Stelara is a biopharmaceutical product developed by Johnson and Johnson, which controls the activation of inflammatory cells. It is used to treat inflammatory diseases like psoriasis, psoriatic arthritis, Crohn's disease, and ulcerative colitis, and a blockbuster drug that recorded sales of about $9.1 billion last year.
Copyright © KBR Unauthorized reproduction, redistribution prohibited