New corporate keyword to receive spotlight at KBR forum on Nov. 30
Is it necessary for biopharmaceutical companies to introduce the "ESG (environment, society, and governance) management," which has emerged as a new corporate keyword for businesses worldwide?
If so, how should biopharma firms prepare for "ESG management?"
What "ESG management" strategies are global biopharma companies adopting?
What should Korean biopharma companies do to win international recognition for their "ESG management"?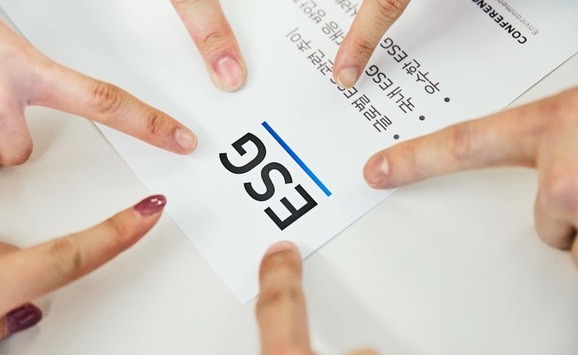 Korea Biomedical Review (KBR), the country's first and only English news media specializing in healthcare issues as the sister paper of The Korean Doctors Weekly, has decided to provide a forum to give answers to these questions on "ESG management."
KBR will do so by holding the "First K-Healthcare Business Forum – Biopharmaceutical Industry and ESG Management" at the Art Hall Bohm of the Seoul Foundation of Women and Family in Daebang-dong, Dongjak-gu, Seoul, at 2 p.m. on Nov. 30.
The K-Healthcare Business Forum, aimed to strengthen the international competitiveness of the domestic healthcare industry, has picked "ESG Management" as its first subject because it is such a hot issue for biopharmaceutical companies, too.
ESG, which includes not only sales and other financial indicators but also non-financial elements in the evaluation of corporate value and management activities, has emerged as a hot topic for business people worldwide since leading global investors began to approach it as a major investment indicator. On top of that, as the U.S. and Europe started using it as a policy, ESG management is "shifting from an option to an obligation."
For instance, the EU Commission unveiled the draft of the "Directive on Corporate Sustainability Due Diligence" in February and said it would inspect member countries' supply networks from next year. The draft calls for periodically examining the supply networks of EU businesses and their business counterparts that can determine sustainability, such as infringement on labor rights and environmental destruction.
It also means that "ESG management" could serve as a trade barrier. Given the bill will begin to be applied to European countries within three years, biopharmaceutical firms and medical device makers, who export a considerable share of their products to Europe, will be pressed for time.
The issue is not necessarily limited to exporters. There are moves to emphasize ESG management in Korea, too. A case in point is the Korea Exchange's scheme to make ESG information disclosure mandatory from 2025. In addition, the exchange plans to include all listed companies by 2030, starting with companies with assets of 2 trillion won ($1.51 billion) or more and expanding its application sequentially.
Faced with environmental changes at home and abroad, Korean biopharma firms are speeding up their efforts. Many companies, including Yuhan, Dong-A ST, Hanmi, and Samsung Bioepis, have set up ESG-related departments and published reports. However, they, too, are at a tottering stage.
All this explains why KBR has decided to look into ESG management, which has emerged as a global management trend, focusing on the biopharma industry, in the upcoming forum.
Chang Yoon-je, director of ESG Research Institute at SHIN & KIM LLC, a law firm, will open the forum with his detailed introduction of ESG management's meaning and the latest trend at home and abroad, through his lecture, "5W1H of ESG."
Park Kyung-soo, managing director of KPMG Korea, will explain the ESG management strategy suiting the characteristics of the biopharma industry in his lecture, "ESG Management's Importance in Biopharmaceutical Industry."
Other lectures will confirm the global biopharma companies' ESG management trends.
Lee Hee-seung, managing director of MSD Korea, will introduce global biopharma companies' ESG management trends in a lecture with a similar title.
Kim Tae-woo, managing director of MSCI (Morgan Stanley Capital International) Korea, will share the ESG management in his lecture, "Global ESG Trend." "MSCI ESG Evaluation Index" has been selected as one of the ESG assessment indicators in the "Rate The Raters" report.
KBR will conduct this forum offline after receiving pre-registration (registration fee of 200,000 won). Also, to set an ESG example, KBR will not make paper archives and share the contents of presentations as a file only with participants.
Related articles
Copyright © KBR Unauthorized reproduction, redistribution prohibited