The International Vaccine Institute (IVI) completed the second week of the three-week-long WHO Global Training Hub for Biomanufacturing (GTH-B) training program with a visit to Celltrion's factory in Songdo, Incheon, on Friday.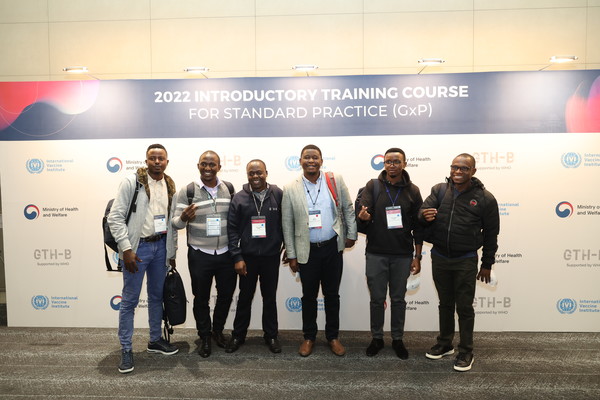 This training program is the second WHO GTH-B program following the first course in standard biomanufacturing in July which trained 106 foreigners and 32 Koreans.
The ongoing course has 272 trainees in total -- 230 from 33 different low- and middle-income countries (LMICs) and 42 from Korea.
The trainees were provided with professional training on the international standards of quality for vaccine and biomedical product development and manufacturing known as Good Clinical, Manufacturing and Laboratory Practice, and Clinical Laboratory Practice (GCP, GMP, GLP, GCLP – collectively referred to as GxP), including the basics of biosafety.
Explaining Celltrion's goal to seek regulatory approval of a biosimilar product every year, Dr. Kim Min-soo, head of Cell Engineering, Research and Development Division at Celltrion introduced the company's biosimilars -- Remsima, Herzuma, Truxima, Yuflyma, and Vegzelma.
He also mentioned plans to expand further its business into generics and digital healthcare.
Celltrion plans to finish building its third factory by November 2023, apparently keeping pace with Samsung Biologics.
However, Celltrion is also keen to differentiate its business model by focusing on producing higher titters and attracting smaller CMO businesses with their third plant.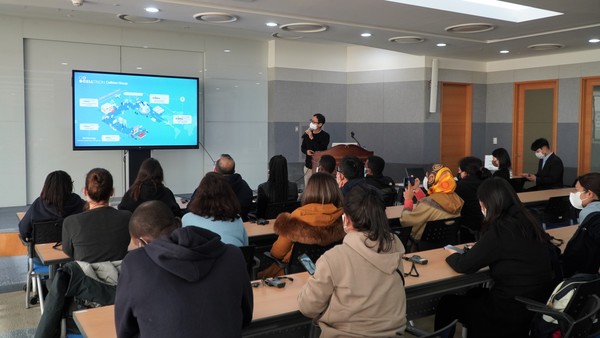 "Currently, our two factories mainly do the manufacturing of Celltrion products but with the addition of the third plant, we will be able to take on other CMO projects as well," said Kim.
To adequately facilitate all 272 participants in the factory site visits on Friday, participants were split into six teams to visit Celltrion, Samsung Biologics, GC Pharma, CHA Vaccine Bio, Satorius and Korea University School of Medicine.
The Celltrion factory tour was led by Celltrion's manufacturing division director Lee Kyung-jin who elaborated on the antibody drug manufacturing process and GMP production facility operation. She highlighted clean-in-place (CIP), steam-in-place (SIP), and ISO-grade standards used throughout the factory from media buffer preparation straight through to the fill and finish process.
Ms. Reihaneh Mirhassani, an R&D manager at Nivad from Iran, said she was very familiar with factory settings as she works in a laboratory.
However, it was "eye-opening" to see how Celltrion was able to safely manage and operate the big-scale factory and the corresponding standards, she added.
Meanwhile, earlier on Tuesday, IVI also hosted a mini-convention as part of the training program where approximately 30 Korean bio companies were specially invited for poster presentations.
Sixteen of these companies participated in the one-hour IR session at the Seoul National University, Siheung Campus. During the IR session, the companies introduced their mission to contribute to the present and future of the global bio-industry.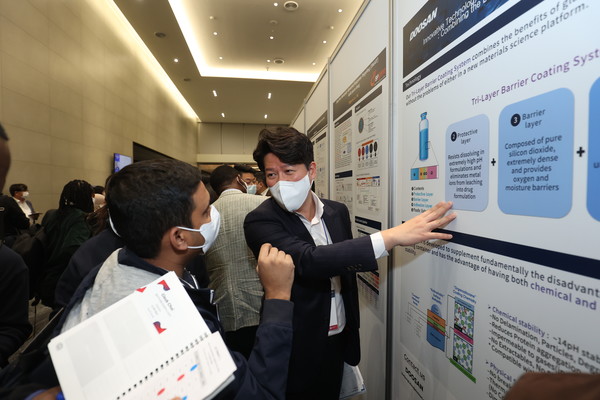 The companies that delivered IR presentations also mentioned the opportunity for communication and collaboration with participants and their countries. Among the 30 participating companies were HK inno.N, Cytiva, Doosan, and SD Biosensor.
Offering further insights into the program, IVI's business development director Alice Lee shared, "We are very thankful for the support from Korean bio companies regarding license out and transfer training, as well as assay qualification and validation which helps us attain our final goal of training for vaccine self-sufficiency in LMICs."
She added that after this course, they expect participants to be able to enter GMP facilities for manufacturing or preparing vaccines.
In this regard, Lee further explained that course participants underwent a nine-hour pre-course lecture to better prepare them for the three-week training program.
She also explained that IVI is steadily building the IVI online campus together with the WHO GTH-B courses but noted that the content will change annually and some course content will not be added immediately but rather aggregated and added after a few years for better course value.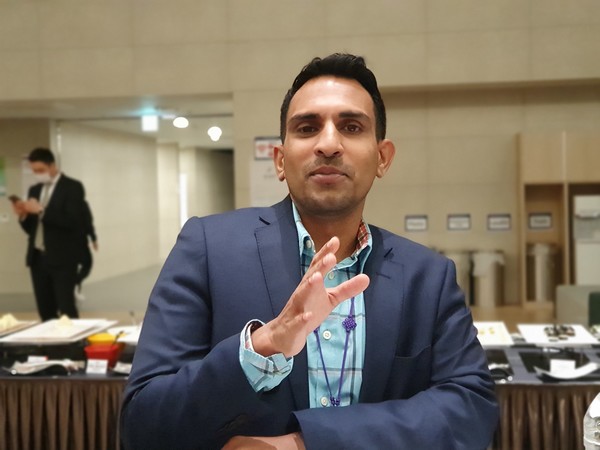 Speaking with a participant regarding his experience thus far, Malaysian participant and Head of Unit Production at Pharmaniaga, Ridwan Kalantar, explained that his team was nominated by the Malaysian government to be the local transfer hub for mRNA vaccine development.
"We are really happy to be here to receive a holistic understanding of the production requirements for a manufacturing facility which we are currently expanding and we are simultaneously seeking opportunities to collaborate with companies here," he said. "The site visits are especially useful for us as we are ready to take our GMP facility to the next stage with vaccine development and appreciate the knowledge sharing through Korean companies' mRNA vaccine platforms."
Copyright © KBR Unauthorized reproduction, redistribution prohibited