In the wake of the Itaewon crush tragedy on Oct. 29, many counseling support groups have emerged to help those suffering from post-traumatic stress disorder (PTSD) symptoms.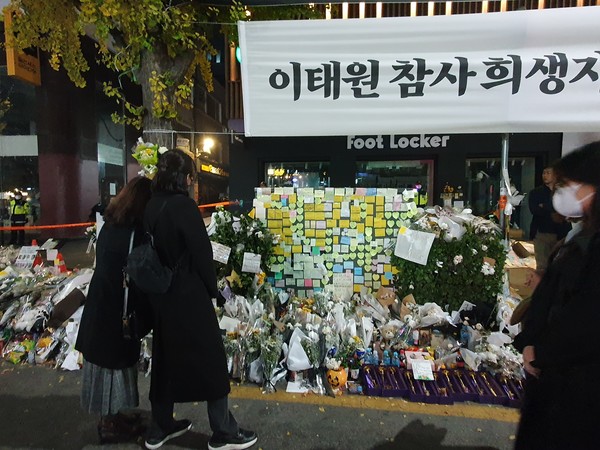 One of the very first groups to offer free counseling services in response to the Itaewon disaster was Adaptable Human Solutions (AHS) through a trained clinical psychologist, Dr. Jill Dunbar.
In an interview with Korea Biomedical Review, the certified psychologist from the U.K. said she chose to migrate here because she loved the Korean culture. She said she was aware that it was sometimes difficult to access counseling services in English.
"This crush incident was such a tragic event and we predicted that many members of the foreign community would be struggling to process what had happened as Itaewon has a large foreigner community," Dunbar said.
"So, that's why we decided to promptly offer counseling to those involved in the tragedy."
Dunbar has a Ph.D. in clinical psychology from the University of Glasgow and is one of the therapists at AHS that offer language-inclusive counseling services in both English and Korean for individuals, couples, and families struggling with mental health or general mental well-being.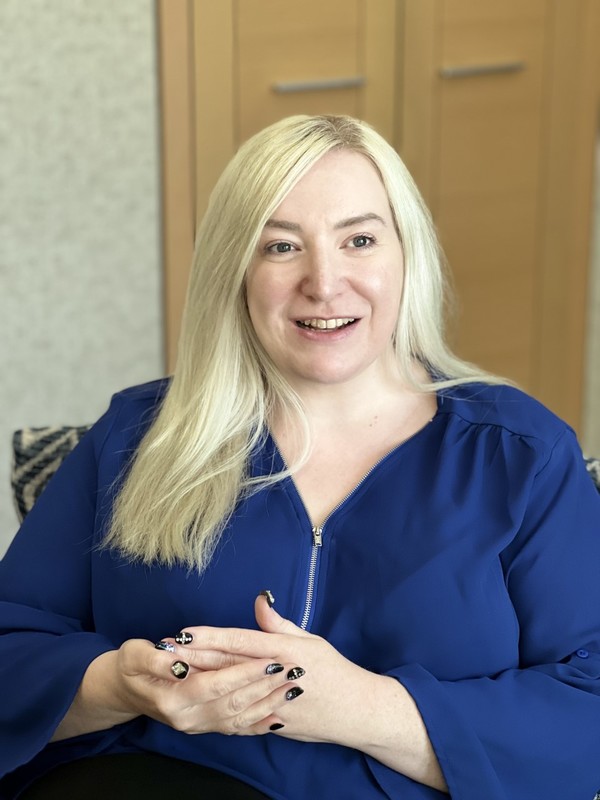 Question: Besides yourself, are other therapists from AHS also offering counseling services related to the Itaewon tragedy? Is there also a service conducted in Korean?
Answer: We're only offering English language groups at this time primarily because our client base is English-speaking foreigners. We do offer counseling in Korean but we're only offering English language groups right now because we know that there are government-provided services in Korean.
(The Ministry of Health and Welfare recently said the government would provide relief payment, psychological treatment, and counseling related to the Itaewon accident. Trauma education will be offered through the Korean Neuro-Psychiatric Association, the Korean Psychology Association, the Korean Academy of Psychiatric and Mental Health Nursing, the Korea Academy of Mental Health Social Work and the Korean Society of Traumatic Stress Studies, and expert consultation is available at the National Trauma Center Kakao Talk channel and the mental counseling phone line at 1577-0199.)
Q: Can you tell us what has been the response for this program so far? Do you plan to expand this service past November if there is a great demand?
A: Actually, we've expanded the groups because there was a lot of interest expressed. Initially, we planned to have four weekly sessions on Wednesdays during November. However, we included a couple of online groups with another AHS psychologist with two additional in-person groups facilitated by another AHS therapist.
We did this to facilitate as many people as possible in November because the first month after a traumatic incident is usually considered the critical window for dealing with trauma responses. It's the prime time for an intervention. Counseling (during this time) is the most effective and we also want to encourage individuals to seek help as early as possible.
Q: Can you explain the structure of the counseling support groups?
A: We offer the counseling in a group structure which is designed to be one-time attendance, but they are also welcome to attend more than once depending on availability. However, first-time attendees are prioritized so we can help as many people as possible but there are still a few spaces available toward the end of the month if anyone still wishes to join.
We're also trying to keep the groups relatively small so that it feels like a safe space. Therefore, we try to limit the groups to around ten people as we believe this size is manageable and helps clients feel safe to share their experiences among peers with similar experiences during the one-and-a-half-hour sessions.
Q: Can you also elaborate on the contents of this PTSD session?
A: Sure, we first give some information about what trauma is, what to expect after going through trauma, what normal trauma responses are, and things to monitor over time for self-checks. In this regard, we provide very practical advice on how to manage trauma symptoms, on how to process what's happened, and move through the healing process.
But the majority of the time is really spent facilitating people sharing their experiences, what they're going through and how they're managing daily life activities. The group structure is great because often we'll find that people have some overlap in shared experiences whether it's emotions or memories that they have difficulty processing or things that they're tending to avoid, and discussing it in a shared way can be really therapeutic.
Q: The first session was held on Nov. 9. Can you share a little bit more about the first session?
A: Absolutely, we had one in-person group and an online group. Overall, based on the reactions, we received positive feedback from participants who said it was helpful. Attendees were also very respectful of each other and often people were sharing similar experiences whether it's similar memories or struggles that they've been going through since the event.
I also commend those who came because it's challenging and very brave to come and sit in a support group knowing that you're potentially going to talk or listen to something very difficult.
Q: Could you identify what seemed to be the major problem that most patients were facing?
A: I can't pinpoint just one because everyone has very individual experiences and ways of processing which is what we expect from trauma. This can depend on your circumstances, the supports around you, your personality, and how you generally cope with difficult things.
One thing that I'm very conscious of is that people are more anxious about crowded places now as they now associate being in crowded conditions with that tragedy which definitely contributes to the trauma picture, especially for those directly involved in the incident.
Q: Given that Seoul is a very crowded city in general, what are some coping mechanisms that you can offer?
A: Keeping in mind that symptoms will take time to reduce, you should also try not to avoid triggering symptoms completely. It is better to gradually ease yourself back into these habits and try to confront your symptoms safely and gradually.
If you avoid crowds completely, it's going to be harder to reintegrate yourself into society and your daily routines. However, expect to feel uncomfortable at first as you might experience high anxiety or panic symptoms. So, overcoming these symptoms with a trusted friend or someone that gives you a sense of safety is highly recommended.
Q: Social media has also triggered many people's trauma due to videos of the incident circulating online. Also, during the national period of mourning, most people thought it was an acceptable response to only mourn in a sad way. Some even condemned other netizens for posting any uplifting content during this period. What kind of comments can you offer regarding social media etiquette for dealing with trauma?
A: The thing with social media is we don't have any control over what others decide to post and only have control over what we do. If we're finding social media triggering, I think the best response is to stop using it for a while or mute triggering accounts. And yes, people all mourn and process in different ways, so that's going to look different for each person. There's no right or wrong way to do it but everyone should respect each individual's needs to go through their own process. We should also be aware that there are a lot of varying emotions emerging based on individual's experiences as first responders or just bystanders, so it's important to be understanding.
Be kind to yourself, show some self-compassion, practice taking some deep soothing breaths to calm your anxiety symptoms, and be patient and know it will not all be resolved immediately.
Related articles
Copyright © KBR Unauthorized reproduction, redistribution prohibited