The Korean biopharmaceutical industry is losing the trust of both retail and institutional investors quickly because many companies fail to keep their promises on new drug development.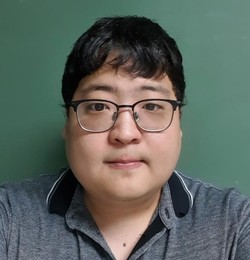 Some bio stocks, which once served as bellwethers on the tech-heavy Kosdaq, were recently pushed to the brink of delisting, making investors turn against them.
The biopharmaceutical industry is also an industry where the information-sharing asymmetry between investors and companies is big. For example, even if a company discloses information on the status of new drug development, the contents are hard to understand for non-experts.
Of course, it is not easy for a biopharmaceutical company to show promising results from the beginning.
It takes more than 10 years to develop a new drug, and uncertainty is high, making it very difficult to produce results even after spending a considerable amount of money.
The problem is that there are not enough items to attract investors in a situation where results have not yet been achieved.
As a result, some companies are prone to questionable advertisements and present excessively rosy business and performance targets beyond their capabilities. Some exaggerate achievements or study data.
While biopharmaceuticals' IR staff say such practice became "a norm" due to constant pressure and complaints from shareholders, biopharmaceutical companies seem to have brought such pressure on themselves as many had been quickly embellishing the efficacy or data on their drug candidates to raise stock prices.
For example, companies developing Covid-19 treatments had announced intentions of applying for emergency use approval even before they submitted an investigational new drug (IND) application to the Ministry of Food and Drug Safety. Some distributed meaningless data with similar content several times a week.
Notably, such immoral practice has recently led to a police investigation into Ilyang Pharmaceutical on charges of exaggerating the results of a study on Covid-19 treatment candidates to inflate its stock price.
According to the reports, the Seoul Metropolitan Police Agency is investigating Ilyang for allegedly violating the Capital Market Act by issuing an exaggerated press release in March 2020 that said Supect (ingredient: Radotinib), Ilyang's anti-chronic myelogenous leukemia treatment, was effective in treating Covid-19.
The fiasco has recently led to the CEO of the company apologizing to lawmakers during a parliamentary audit of the Ministry of Health and Welfare held last month.
The industry is keeping a close watch on the investigation as it may lead to investigations into other companies that jumped into developing a treatment for Covid-19 during the pandemic and saw huge gains in their stock prices.
Also, with global pharmaceutical-related conventions holding their conferences on-site, Korean companies have been boasting that they obtained an "exclusive" interest from multinational pharmaceutical companies about their treatment candidates.
Most recently, certain companies announced that multinational pharmaceutical companies paid particular attention to their technology or treatment candidates and that they received many inquiries about licensing deals during Bio Europe 2022.
Such companies had stressed to media outlets that they saw a licensing deal contract for their candidates coming in the near future.
While it is applaudable that Korean biopharmaceutical companies received that much attention during an international convention, it is still questionable if the "talks" with multinational pharmaceutical companies are something worth advertising, as nothing is certain until the licensing contract is finalized.
Such announcements only serve as a bait to lure in institutional investors and please shareholders and hold no real value.
Some industry officials also pointed out that such exaggeration of information generates a negative impact than a positive one on the industry.
"Talks about licensing deals are just talks and nothing concrete," an industry official told Korea Biomedical Review. "Also, talks don't necessarily always end up as licensing deals as companies usually sign a memorandum of understanding (MOU) and conduct on-site inspections before finalizing a deal."
Therefore, to give hope to shareholders about the possibility of a licensing deal and show no result in the end, can result in the whole industry losing reliability, he added.
Due to the constant reliability issue, venture capital (VC) companies are also becoming reluctant to invest in bio-companies this year.
According to the Venture Capital Association, as of the first half of this year, investment in the bio and medical industry was 675.8 billion won ($476.7 million), down 16.3 percent from the same period last year.
Also, the proportion of new investments in the bio/medical sector of VCs stood at 16.9 percent, the lowest level in the past four years.
Considering the most important thing for a new drug development company is technological prowess and the financial stability to conduct R&D, the insufficient investment will inevitably reduce the manpower required for R&D and various expenses, which inevitably affects the progress of new drug development.
The lack of investment, coupled with current investors withdrawing their funds because they have lost trust in the industry, has also increased concerns that certain biopharmaceutical companies could go bankrupt.
It's not that the biopharmaceutical industry shouldn't announce their achievements, but it shouldn't use information exaggeration as a means to raise stock prices in short time.
Over time, companies with real value will emerge, and if the company's technology has value, it will receive recognition sooner or later.
But all this is not possible without trust.
To convince investors again, biopharmaceutical companies must change.
It is time for the biopharmaceutical industry to provide accurate and non-exaggerated information to investors.
Copyright © KBR Unauthorized reproduction, redistribution prohibited