The International Vaccine Institute (IVI) closed the curtains on the final day of the 21st vaccinology training course with poster presentations from 11 IVI fellows followed by final lectures and a closing ceremony.
On the penultimate day on Sept. 27, Korea Biomedical Review sat down with IVI fellows Priyanka Patel of Malawi and Erick Auma from Kenya who shared the message that the issue of vaccine inequality can be reduced "with the right collaborations."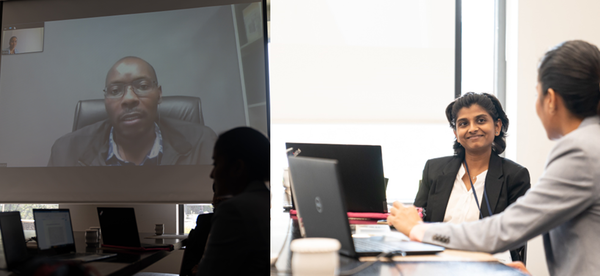 Both Auma and Patel are actively engaged in vaccine research regarding tuberculosis (TB) and typhoid respectively. Auma completed the Erasmus+ Joint Master's Degree programme in vaccinology and is currently a Ph.D candidate at Stellenbosch University in South Africa focusing on finding new and re-purposed drugs against TB drug resistance. Patel graduated with her MBBS degree from the Kamuzu University of Health Sciences and thereafter joined the Malawi Liverpool Welcome Trust (MLWT) as a research assistant, currently leading the typhoid conjugate vaccine (TCV) trial.
Auma said that he saw IVI's training program as an ideal platform to network with similar minds, find out about current trends and research in the field of vaccines, and gain new perspectives on some unresolved issues both inside and outside of his research focus.
"Vaccines are a rapidly changing subject so it's critical even for those who work in the field to continuously update their knowledge," he said.
Patel said her work coordinating a vaccine clinical trial directly aligned with the course.
Lessons from Covid-19, and the success of the largest TCV clinical trial
Diving into the poster presentations, the fellows briefly explained their projects.
Auma's poster highlighted eight lessons from the Covid-19 vaccine development that could be applied to improve both the quantity and quality of TB vaccines.
"The BCG vaccine is more than 100 years old and since then, newer TB vaccines have not been developed. This vaccine is usually effective in children but often disease spreaders are young adults," Auma said.
Combined with the pandemic, drug resistance has increased and TB still claims many lives annually, he went on to say.
Just like regulatory agencies moved quickly to remove hurdles to help commercialize Covid-19 vaccines, they should do the same to drive the four novel TB vaccine candidates forward from phase 3 clinical trials to licensing, he emphasized.
Lastly, he reminded manufacturers that vaccines do no equate to vaccination and that they should diligently conduct vaccination campaigns with relevant authorities for successful vaccination.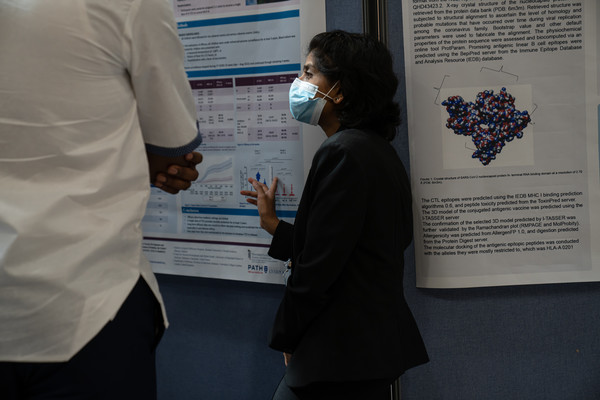 Explaining her project, Patel said she faced a different challenge against typhoid fever.
According to Patel, the situation in Africa is being exacerbated by emerging antibiotic resistance, similar symptoms presented in other diseases, and poor sanitation, leaving vaccination as the quickest tool to combat typhoid.
However, she noted positively, "I am delighted to be leading the first and largest ever typhoid conjugate vaccine (TCV) trial in Africa in Malawi."
This trial started four years ago. Approximately 28,000 healthy children between the ages of 9 months to 12 years were vaccinated according to the gold standard in a double blinded, randomised, control trial, with half receiving the TCV and the other half receiving a meningitis vaccine as a placebo.
Brimming with pride, she said the trials have demonstrated a vaccine efficacy of 80.4 percent, excellent antibody production in the blood of the TCV-administered children and protection for older and younger children.
Accordingly, Malawi's Ministry of Health submitted an application to request support from Gavi, the vaccine alliance, for the vaccine's distribution. A nation-wide roll out of this TCV produced is scheduled next year for every Malawi child aged 9 months to 15 years, as recommended by the World Health Organisation (WHO), Patel explained.
Collaborations and overcoming vaccine challenges
Regarding potential vaccine hesitancy for this roll-out, she responded, "Malawi is generally an early adopter and therefore does not perceive a large vaccine hesitancy as Malawi people have been waiting for this vaccine as the harmful impacts are well-known."
In contrast, Kenya faces a vaccine hesitancy issue, Auma said.
As a fellow and alumni of the IVI course, he expressed his duty to act as an IVI ambassador to communicate the importance of vaccines clearly and scientifically through social media and other channels to increase vaccination rates in his country. He also noted that government investment is needed to build his country's capacity.
In this regard, both fellows agreed that they would recommend this programme to others as the course offers a rare opportunity to improve vaccine education and awareness in their country.
Patel said that this programme would boost future collaborations among experts because vaccine research is multi-disciplinary. Especially with bivalent and multi-pathogen vaccines on the horizon, more collaborations in vaccine research will be necessary to reduce vaccine burden by combining many vaccines into one product, she said.
"The recent pandemic has highlighted the importance of having regional vaccine development, especially in Africa which often lags in vaccination. It's shocking that Africa produces only one percent or less of the required vaccines," Patel said.
"Therefore, this is an area for collaboration not just with IVI but hopefully other global organisations." said the doctor. "Once appropriate technology transfer and capacity building is supported, this ambitious goal can be accomplished."
Patel is looking forward to the continued development of the African vaccine hub which aims to manufacture 60 percent of the required vaccines by 2060 to reduce vaccine inequality.
While she admitted that this could not be achieved overnight, she emphasized that it can be accomplished with the right collaborations and efforts.
'The course challenged us to apply our knowledge to real-world situations'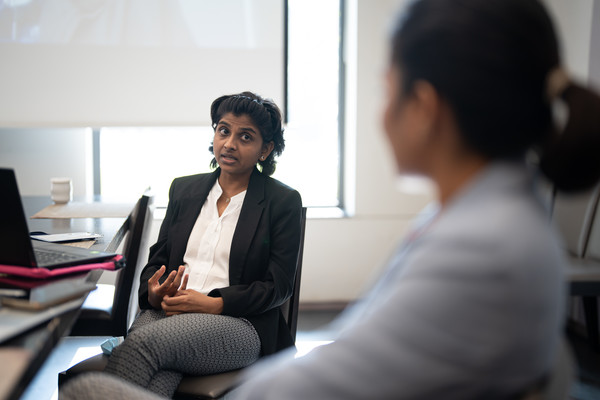 Auma said the IVI program was "a fantastic course" with lectures that first provided a basic foundation of vaccines, subsequently building on this knowledge combining theory with site visits and case studies, suitable for beginners and experts alike.
The Kenyan mentioned that he particularly enjoyed the presentations on clinical development and vaccine manufacturing in Africa delivered by IVI's Dr. Tarun Saluja and Biovac's Patrick Tippoo respectively.
Further elaborating on the highlights of the program, Auma said the Korea National Institute of Health (KNIH) provided a model of good laboratory and clinical practice (GLP and GCP) facilities and the poster presentations pinpointed areas where vaccine investment is currently focused as well as neglected areas.
Patel echoed similar sentiments.
"All lectures were very engaging, and I appreciated the concept of case studies in between the lectures which challenged us as participants to apply our knowledge to real-world situations."
"While disease modelling is intriguing, it has always been challenging for me to understand. However, I really liked the way that Dr. Elizabeth Lee simplified the explanation using practical examples," said the Malawi doctor.
Copyright © KBR Unauthorized reproduction, redistribution prohibited