The Korea Exchange (KRX) held a corporate review committee on Thursday and decided to maintain the listing of Qurient on the tech-heavy Kosdaq market.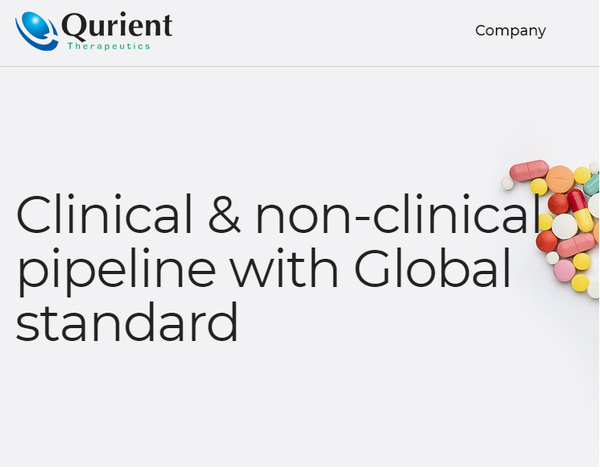 With the decision, Qurient's shares resumed trading but plummeted on Friday morning.
As of 11:00 a.m., the company's shares stood at 15,900 won ($11.29), a 14.75 percent drop from the last trading day in 2021.
The KRX had suspended Qurient from Kosdaq trading, after designating the company as a subject for listing eligibility review in May 2021.
Qurient was the first to receive a trade suspension order from the KRX among companies that succeeded in joining the Kosdaq through a "special technology listing" system.
While companies that went public under the special technology system are exempt from minimum sales requirements, they must satisfy the minimum sales requirement of 300 million won ($215,594) in a quarter after the grace period ends. Those failing to do so face possible delisting from the Kosdaq market.
To resolve the issue, the drugmaker acquired medical supply distribution company H-Pharm last year and recorded 4.3 billion won in sales and an operating loss of 12.2 billion won in the first half of this year.
Also, to strengthen the company's financial stability, it increased its equity capital (54.1 billion won) through a rights offering of 12.5 billion won in December and carried out a Series A-1 investment of 5 million euros for QLi5 Therapeutics, its German subsidiary.
The company is conducting phase 1 U.S. clinical trials for Q702, an immunotherapy candidate, which is its main pipeline. The company expects to complete phase 1 trials completed within this year, and begin phase 2 clinical trials next year.
Related articles
Copyright © KBR Unauthorized reproduction, redistribution prohibited