From famous music producers to young adults traveling from abroad, an increasing number of Koreans are using narcotics.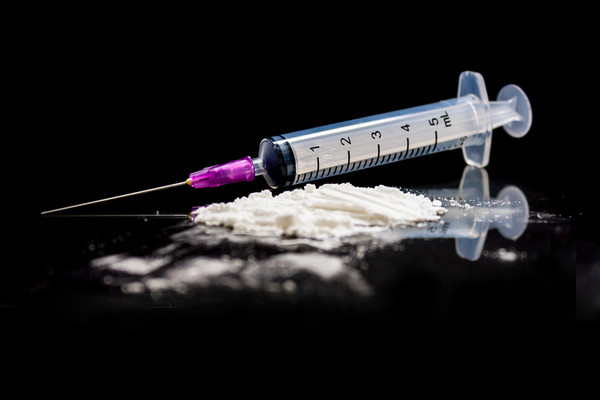 Don Spike, a music producer, was arrested on Monday for using methamphetamine and is currently under investigation on charges of violating the Narcos Control Act.
He was arrested at a hotel in Gangnam around 8 p.m. on Monday, where police seized 30 grams of methamphetamine, which is enough for 1,000 doses. Don Spike tested positive for the drug.
Korea Biomedical Review has recently learned that the price of narcotics became significantly cheap, making them more affordable to teenagers and those in their 20s.
According to an anonymous source, methamphetamine is now sold for less than one million won ($699) per gram. Cannabis costs 200,000 won to 280,000 won per gram, and ecstasy costs 150,000 won to 200,000 won per gram.
"In the case of methamphetamine, people who buy it for the first time out of curiosity often buy four to five doses for 100,000 won, which means that a dose of methamphetamine costs roughly 25,000 won," a police detective in charge of narcotics investigation said to Munhwa Ilbo, a local news outlet. "As a result, the distribution of drugs increased and the purchase became easier."
While purchasing drugs has become easier, tracking and detecting them has become more difficult.
According to the police and customs officials, smugglers hide drugs in everyday items such as coffee cans, motorcycle helmets, auto parts, and clothes, and then bring them into the country through express mail service (EMS).
Due to the sophisticated packaging technique, it is difficult for the customs authorities to detect them.
It is also becoming difficult to track drug transactions as they are mostly taking place on Telegram, which has servers overseas and does not cooperate with law enforcement agencies.
Adding on to the woes of police officers, there are a number of new drugs that have not been declared as narcotics by the Ministry of Food and Drug Safety (MFDS), making it difficult to crack down.
A medical expert warned that drug use among young adults was a serious national issue.
"Narcotics are largely divided into three categories -- up-type (stimulants), down-type (inhibitors), and psychedelic-type (psychedelic drugs)," said Cho Seong-nam, a doctor at the National Forensic Hospital. "Young people are easily addicted to all types of drugs because of their high propensity for stimulation seeking and risk avoidance."
Younger generations are more sensitive to physical stimuli and sensations and have less control over desires or impulses, Cho added.
Cho stressed that drug use exposes the person to a high risk of serious addiction.
To halt the spread of narcotics, the police have recently declared a "war on drugs" and are intensively cracking down on drug offenders.
As part of the war on drugs, the police conducted a special crackdown on drug crimes at clubs and nightclubs in Seoul over the past month and arrested a total of 440 people. About 70 percent of drug offenders were first offenders.
The Korea Customs Service (KCS) is also stepping up efforts to crackdown on drugs by cooperating with foreign counterparts.
Notably, the customs agency said it had caught 35 cases of illegal narcotics, including 22 kg of methamphetamine, through a joint drug crackdown with Thai customs officials from May to August.
"We confirmed that the joint crackdown between the customs authorities is an effective means to prevent and block narcotics smuggling," KCS Commissioner Yoon Tae-sik said. "The KCS will continue to strongly respond to narcotics smuggling by expanding joint crackdowns with countries in major narcotics supply regions."
Related articles
Copyright © KBR Unauthorized reproduction, redistribution prohibited