Vuno, a company specialising in global medical artificial intelligence (AI) solutions, said on Thursday that its AI-based fundus reading solution VUNO Med-Fundus AI has obtained medical device certification from Singapore's Health Sciences Authority (HSA).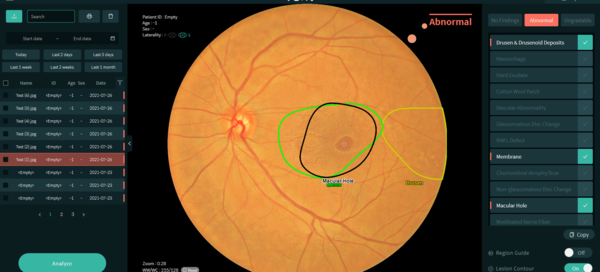 Singapore is attracting attention as a bridgehead for entering the Southeast Asian healthcare market through active government investment in the health care industry and cooperation with the private sector based on high-level medical services.
Furthermore, Singapore's medical device market is expected to grow at an annual average growth rate of 8.7 percent from 2019 to 2024, reaching $1 billion in 2024. HSA certification is reviewed and certified by medical device regulators under the Ministry of Health of Singapore for all medical devices manufactured, imported or sold in Singapore.
VUNO Med-Fundus AI, is an AI medical device that analyses images of the fundus, the part of the eye located directly opposite to the pupil, said a company official. Here, the presence of some disease indicators and lesions essential for diagnosing major retinal diseases including diabetic retinopathy, macular disease, and glaucoma are located and is the reason for developing this technology. Furthermore, the AI technology is capable of providing these results within seconds, accelerating diagnostic times in hospitals.
This AI medical solution is the first in Korea to be designated as an innovative medical device in Korea by the Ministry of Food and Drug Safety (MFDS) in July 2020, the company said.
"With this HSA certification in Singapore, Vuno's AI solution, which has proven clinical efficacy in other medical sites, will allow VUNO to enter the Singapore market, a hub of the Southeast Asian medical industry." Vuno's CEO Lee Ye-ha said.
Related articles
Copyright © KBR Unauthorized reproduction, redistribution prohibited