Drugmakers are gearing up to race in the development of a denosumab biosimilar to treat various bone diseases.
Sandoz, a subsidiary of Novartis handling off-patent medicines, said on Monday that it confirmed positive results from a study of a proposed biosimilar denosumab (original brands: Prolia, Xgeva).
In 2010, Amgen first developed denosumab as a therapeutic agent. It is an antibody designed to bind to the RANKL protein, which activates cells, known as osteoclasts, to break down bone tissue.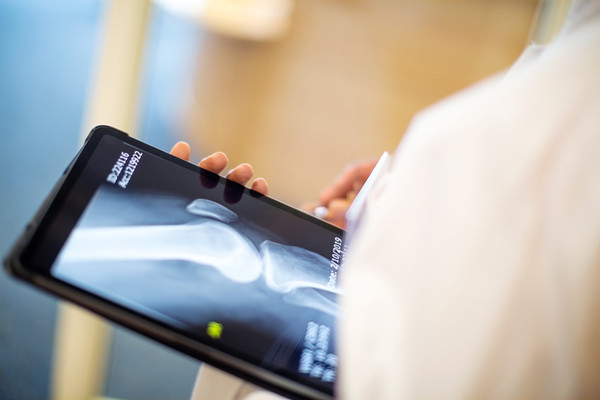 Denosumab reduces the production and activity of osteoclasts to decrease bone loss and prevent the risk of fractures and other serious bone conditions.
Denosumab's indications include "osteoporosis in postmenopausal women, in men at increased risk of fractures, treatment-induced bone loss, prevention of skeletal-related complications in cancer that has spread to the bone, and giant cell tumor of the bone," according to Sandoz. In particular, it is one of the most common injections to treat osteoporosis, a chronic disease.
So far, no denosumab biosimilar has won approval from the U.S. FDA or the EMA.
The competition to develop a denosumab biosimilar started in the second half of this year in earnest.
Recently, Qilu Pharmaceutical in China, AryoGen Pharmed in Iran, and Sandoz in Switzerland announced that their bioequivalence tests were successful.
Qilu Pharmaceutical presented the outcome of the phase 3 study of QL1206 at the meeting of the American Society of Clinical Oncology (ASCO 2022) in June.
AryoGen Pharmed also released the successful results of the phase 3 bioequivalence trial of Arylia in Arthritis Research & Therapy, an international journal in arthritis.
In Korea, Samsung Bioepis is working on SB16, a denosumab biosimilar. According to ClinicalTrials.gov, the actual primary completion date of the phase 3 study of SB16 is set as June 20, 2022. The study is estimated to end on Dec. 29, 2022.
"We are in the final stage of the clinical development of SB16. We plan to complete the trial by the end of this year," an official at Samsung Bioepis said. "At an academic conference early next year, we will release the results."
The patent of denosumab in Korea and the U.S. is scheduled to expire in 2025.
Related articles
Copyright © KBR Unauthorized reproduction, redistribution prohibited