Gilead's subsidiary Immunomedics, the original developer of a new anticancer drug Trodelvy (ingredient: sacituzumab govitecan), retrieved its sales rights in Asia from Everest Medicines. The move gives Gilead the sales right of Trodelvy in the global market, including Korea.
Everest Medicines Korea, a Korean offshoot of the Chinese drugmaker, had prepared to make Trodelvy the first treatment to win approval in Korea. Still, the latest decision put its plan on hold indefinitely.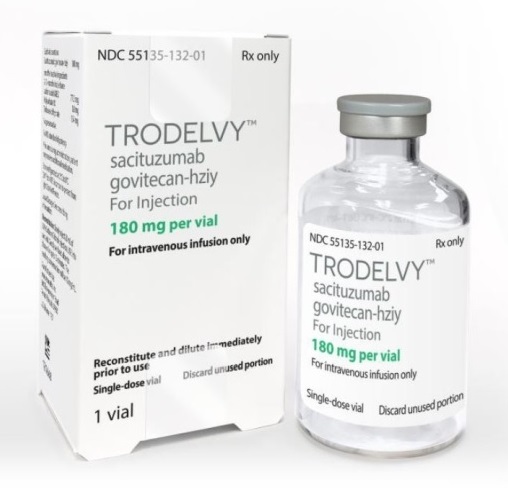 Under the agreement between Everest Medicines and Immunomedics on Tuesday, Everest Medicines gave Immunomedics the exclusive rights to develop and commercialize Trodelvy in China, Korea, Singapore, Indonesia, the Philippines, Vietnam, Thailand, Malaysia, and Mongolia.
Immunomedics retrieved Trodelvy's Asian sales right that it had transferred to Everest Medicines in April 2019 before Gilead acquired the company in September 2020.
Everest Medicines obtained Trodelvy approval in Singapore and China in January and June, respectively. In addition, the company has submitted approval applications to regulators in Korea, Taiwan, and Hong Kong.
Everest Medicines Korea had planned to market Trodelvy as the company's first treatment to win the permit in Korea.
However, the Korean offshoot will have to cancel its plan due to the Tuesday decision by the global headquarters.
Although Everest Medicines has key pipelines being commercialized, such as kidney treatment Nefecon and antibiotic erabacycline, it is unclear whether Everest Medicines Korea will seek the nod in Korea.
Gilead Sciences Korea, on the contrary, has to prepare for the Trodelvy release in Korea abruptly.
Picking oncology as a new growth area, Gilead's headquarters already established the oncology business unit. They completed the release of CAR-T therapy Yescarta (axicabtagene ciloleucel) and Trodelvy in major countries.
However, Gilead's Korean branch has just started forming the oncology business unit.
Attention is also on whether the transfer of the Trodelvy sales right will affect the timing of the local approval.
Industry officials have expected that the Ministry of Food and Drug Safety could authorize Trodelvy late this year or early next year.
Under the latest agreement, Everest Medicines will receive up to $455 million, including $280 million in upfront payments subject to regulatory approval and $175 million in potential future milestone payments. So, there is also a possibility that Everest Medicines Korea could seek Trodelvy approval as scheduled.
Copyright © KBR Unauthorized reproduction, redistribution prohibited