Long-term care insurance reserves will dry out in 2026 and create a deficit of 76.7 trillion won ($58.9 billion) in 2070, a lawmaker said Friday, calling for the government to expand its financial support.
Rep. Lee Jong-sung of the ruling People Power Party made a claim based on the long-term analysis by the National Assembly Budget Office (NABO).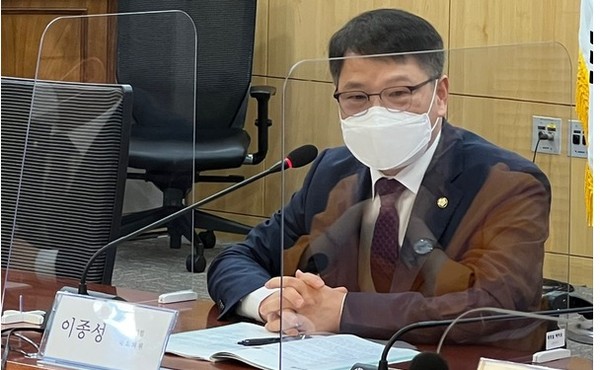 According to the data, long-term care insurance is estimated to create a deficit of 3.8 trillion won in 2030, 23.2 trillion won in 2040, 47.6 trillion won in 2050, 63.4 trillion won in 2060, and 76.7 trillion won in 2070.
The analytical report attributed the swelling deficit to the rapid population aging, citing the population projection of Statistics Korea.
The government statistical agency predicted that the number of people 65 years and older will increase by more than 2.5 times, from 10.04 million in 2020 to 25.69 million in 2070.
In contrast, the economically active population aged between 15 and 64 was estimated to fall from 37.37 million to 17.36 million.
Given the rapid population aging, as shown by the increase in the number of Koreans who received long-term care insurance benefits from 370,000 to 970,000 over the past decade, the report expected the number of beneficiaries would drastically increase in the future.
Rep. Lee pointed out that the government has passed the burden resulting from the rapid increase of long-term care insurance expenditure to subscribers.
Its premium rate rose from 12.67 percent in 2018 to 15.31 percent in 2019 and 20.45 percent in 2020.
Assuming that salaried people who paid 200,000 won as health insurance premium in 2017 paid 13,100 won for long-term care insurance, they paid 23,000 won for the latter in 2021, nearly double that of four years ago, Lee said.
"It is wrong for the government to pass the financial burden resulting from rapid population aging to policyholders," the PPP lawmaker said. "Considering that the long-term care insurance is for older adults who have dedicated to the national development, the government should expand its financial support to the insurance to help it secure financial soundness."
Copyright © KBR Unauthorized reproduction, redistribution prohibited