A Korean researcher said he identified the relationship between plasma glucose levels and radiotherapy's effect on cancer treatment.
Professor Kong Moon-kyu of radiation oncology at Kyung Hee University Medical Center said his research team recently published a study, concluding that survival rates of cancer patients receiving radiation therapy could go down if they do not control their blood sugar levels properly.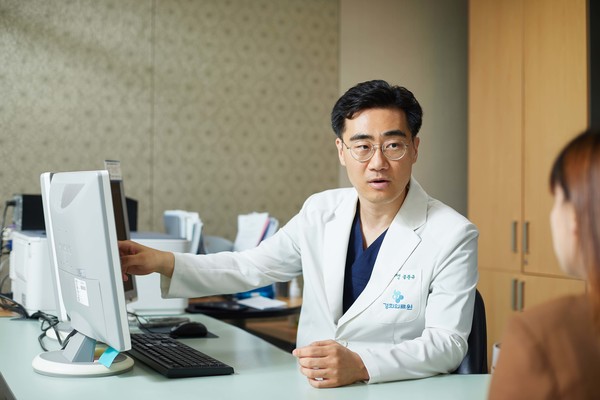 Kong divided 54 patients with small cell lung cancer into a high glucose group and a low glucose group based on the three-month average hemoglobin A1c (HbA1c) level.
After radiation therapy, the low glucose group had a lower recurrence rate and a higher survival rate than the high glucose group.
A high glucose level damages blood vessels in the cancerous tissues, which cannot receive oxygen sufficiently. Then, the cancerous tissues in a hypoxia state develop resistance to radiotherapy, Kong said.
The latest study is a follow-up of the previous study on non-small cell lung cancer patients.
Kyung Hee University Medical Center said the study was the world's first to identify the relationship between glucose levels and radiation therapy's effect.
"We could confirm that managing glucose levels was important not only in NSCLC but small cell lung cancer patients who receive radiotherapy," Kong said. "I hope patients could actively monitor their blood sugar levels and maximize the effect of radiation therapy so that they can overcome cancer."
The study was published in the August issue of Thoracic Cancer.
Copyright © KBR Unauthorized reproduction, redistribution prohibited