KAIST said Friday its researchers have succeeded in developing a new anticancer treatment using artificial intelligence-based virtual drug-screening technology.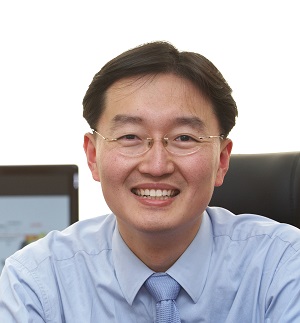 The signaling protein, known as mTOR, is excessively active in many cancer cells and plays a key role in various diseases, such as diabetes, inflammation, and aging. Meanwhile, autophagy is well-known for its elaborately mediated regulation of activity by the mTOR protein in cells. Inhibiting this activity of the mTOR protein can increase autophagy and subsequently induce cancer cell death.
Professor Kim Se-yun's research team conducted a study on developing an mTOR-inhibitory anticancer drug with a drug regeneration strategy based on effective binding technology that models physical interactions between compounds and target proteins using the three-dimensional protein structure.
Drug regeneration finds new indications for FDA-approved drugs or clinical drug groups previously proven safe. According to the researchers, this strategy can innovatively shorten the enormous time and investment in new drug development that traditionally takes more than 10 years.
The research team used 3,391 drug libraries through a database of FDA-approved drugs or drugs under clinical trials. They quickly screened only drugs inhibiting mTOR activity by applying this effective binding technology through tertiary structure modeling.
Consequently, the researchers developed a technology that can quickly and accurately analyze large amounts of drug candidate components and predict whether they are bound using tertiary structure information between target proteins and drugs.
Through biochemical and cellular biological analysis, the research team verified the inhibitory effect of mTOR enzyme activity by lomitapide. Furthermore, treating cancer cells, such as colon cancer and skin cancer, effectively suppresses the mTOR activity of cancer cells and induces excessive autophagy, resulting in cancer cell apoptosis and establishing lomitapide's anticancer effect.
The research is linked to ERSTEQ, an AI-based new drug development company co-founded by Drs. Lee Bo-ah, Park Seung-ju, and Lee Seul-gi. The Ministry of SMEs and Startups recently selected them for the TIPS startup support program.
Cell Death & Disease also published the study results in its online edition on July 12.
Copyright © KBR Unauthorized reproduction, redistribution prohibited