Kyung Hee University Medical Center (KHMC) said it ranked 10th in the 2021 Inpatient Experience Evaluation conducted by the Health Insurance Review and Assessment Service (HIRA) on 359 general hospitals nationwide.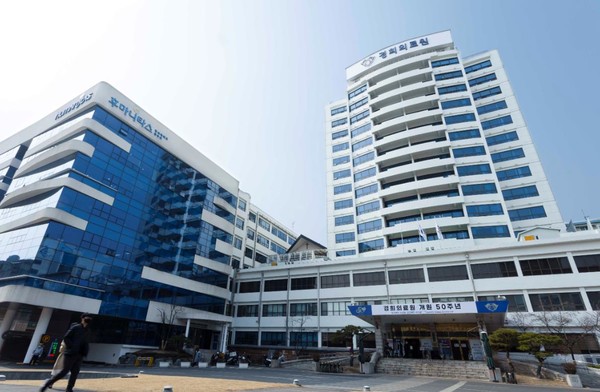 According to the hospital, KHMC received a score of 88.6, ranking tenth among all general hospitals and first among tertiary general hospitals in Seoul.
Although the hospital received a high score in the nurse category with 91.68, the hospital ranked fifth in the doctors' service category with 89.11 which evaluates respect and consideration from doctors, how well they listen to patients and provide information in rounding.
"The average score in the doctor category among tertiary general hospitals was 83.38. The results show that patient satisfaction in KHMC doctors was higher than average," the hospital said.
KHMC Director Oh Joo-hyeong said, "The recent feat was achievable through the efforts of the entire hospital staff who are all striving to improve the patient experience and provide the best medical service." The hospital will continue to strive to spread a patient-centered medical culture, he added.
HIRA has been conducting a patient experience evaluation survey for all general hospitals since 2018. The evaluation is for adults 19 or older who receive treatment after being hospitalized for more than one day at a general hospital and looks into six areas – nurses' service, doctors' service, medication and treatment process, hospital environment, patient rights, and overall evaluation.
Copyright © KBR Unauthorized reproduction, redistribution prohibited