SillaJen announced Thursday that it tapped Kim Jae-kyung, a former head of LabGenomics, as the new CEO.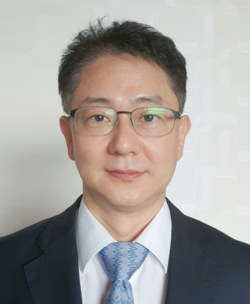 With Kim taking the helm, SillaJen said it would be able to normalize stock trading and strengthen corporate transparency.
Kim was a founding member and CEO of LabGenomics. He also served as an adjunct professor of psychiatry at Sungkyunkwan University College of Medicine.
"I feel great responsibility for being appointed CEO at this crucial moment," Kim said. "I will do my best to normalize stock trading, enhance corporate transparency, and restore shareholder value."
SillaJen also appointed Chang Yong-jae, an attorney at Lee&Ko, and Professor Chong Byung-uk of finance at the University of Seoul, as outside directors at the extraordinary meeting of shareholders.
Chang is an expert in international law who passed the bar exam in Australia and the U.K. and gained experience in international finance in Hong Kong. Chang is to provide legal advice and strengthen internal control at SillaJen. Chong served as an associate professor at the Ewha Womans University's finance department and currently holds a position as a finance professor at the University of Seoul.
Also, the company appointed Lee Yeong-woo, a former National Pension Service auditor, as a full-time auditor.
"We have appointed executive directors from the biotech and pharmaceutical industries and outside directors for corporate transparency," said a SillaJen official. "The management reshuffle aimed not only at resuming stock transactions but long-term performance as an R&D firm."
Copyright © KBR Unauthorized reproduction, redistribution prohibited