Medytox's plan to enter the Chinese botulinum toxin (BTX) market is suffering a setback as Bloomage Biotechnology, its Chinese partner, announced that it would terminate its deal with Medytox.
According to Chinese media outlets, Bloomage has hired a lawyer to issue an official notice to exercise its right to nullify the joint venture and other related agreements with Medytox.
In 2015, Bloomage and Medytox established a joint venture in China, called Medybloom China.
Bloomage said it wanted to nix the agreement with Medytox because "Medytox has never provided Medybloom China with any related BTX products for sales since the signing of the joint venture agreement."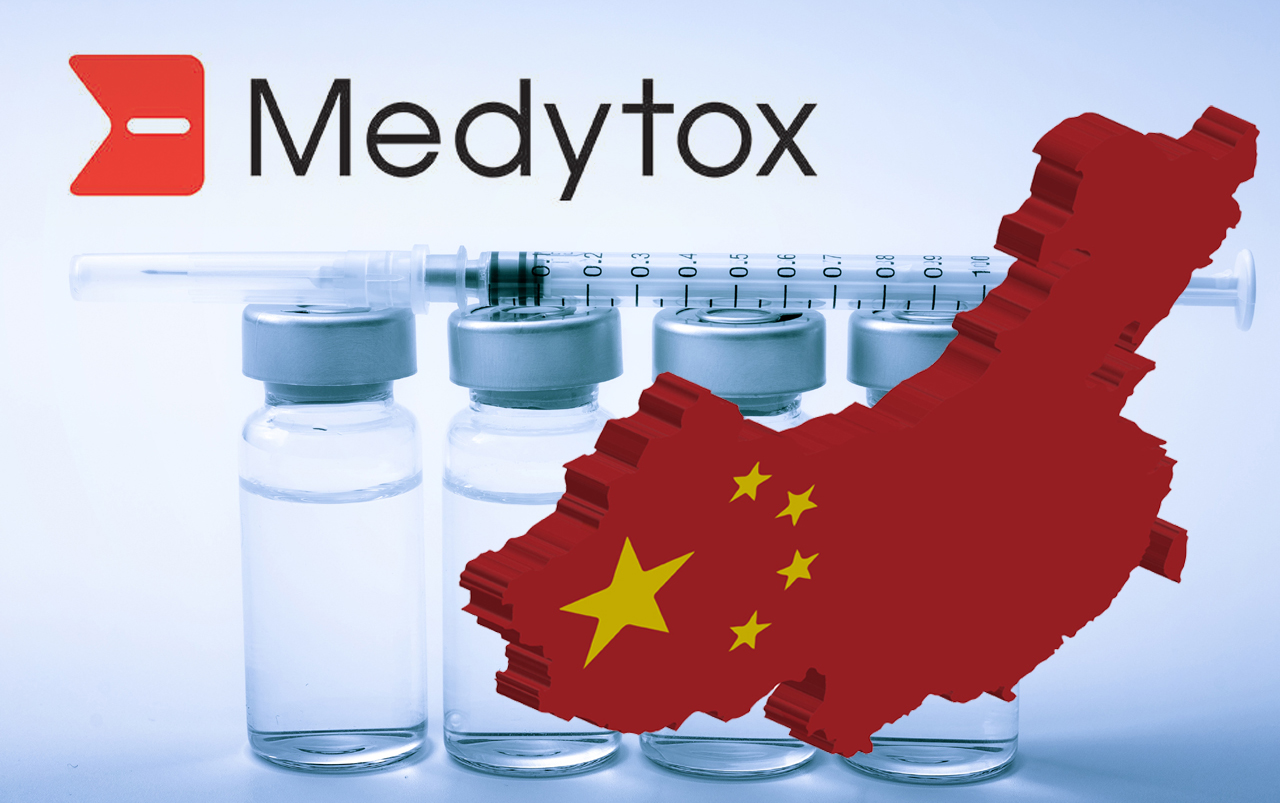 Bloomage also noted that the registration status of Medytox's BTX products has been in limbo since it entered the final review stage in November 2019. The Chinese company said it would seek partnerships with other BTX companies.
Medytox admitted that it had received the termination notification from Bloomage.
"We have been discussing various plans for the Chinese business, including the termination of the contract with Bloomage," a Medytox official told Korea Biomedical Review.
"We can confirm that we received a letter from Bloomage regarding the matter but nothing has been decided so far."
However, the official stressed that Bloomage's claims that Medytox did not provide the BTX products were groundless.
"Bloomage Bio is entirely responsible for product approval in China, and Medytox is responsible for supplying products after approval," the official said. "The Chinese licensing authority has yet to reveal the reason for the Meditoxin review delay, and we are marketing the product without any issues in Korea even with the ongoing administrative litigation."
To enter the Chinese BTX market, the company will come up with an optimal solution as soon as possible, he added.
Medytox applied for a license for Meditoxin (export name: Neuronox), Medytox's BTX product, to China's National Medical Products Administration in February 2018.
Medytox expected to become the first Korean company to launch a BTX product in China, as it was the speediest among Korean BTX makers.
However, China's Center for Drug Evaluation (CDE) under the National Medical Products Administration has not given an official response regarding the product approval since the approval process entered its final stage in November 2019 and has not disclosed the reason for the delay.
Medytox lags behind Hugel, Daewoong
Medytox, once considered a frontrunner in exporting a locally developed BTX, has fallen behind compared to its competitors – Hugel and Daewoong Pharmaceutical.
With Medytox facing a review delay in China, Hugel had managed to become the first company to receive approval for a locally developed BTX product in China in October 2020.
After its official launch in the Chinese market last year, Hugel secured a market share of 10 percent in the first year of the product launch and increased its sales in the Asia region by 30.7 percent.
Daewoong Pharmaceutical is also in the process of launching Nabota, its BTX product, in China as it had recently completed a phase 3 clinical trial and applied for a permit in December 2021.
Medytox's U.S. business is also experiencing difficulties.
Medytox was the first Korean company to export its BTX technology to the U.S. as it licensed out MT10109L, a BTX candidate, to Allergan in 2013.
However, the company recently lost its partner as AbbVie, which had acquired Allergan in 2020, had returned the rights concerning MT10109L to Medytox last year.
Medytox is trying to advance into the U.S. and plans to submit a biologics license application (BLA) for MT10109L to the U.S. FDA in the first half of 2023 and obtain product approval in 2024.
Daewoong received approval for Nabota, its BTX product, from the U.S. FDA in 2019, under the brand name Jeuveau.
The company had faced legal disputes with Medytox in the U.S. for some time after its launch, which resulted in a 21-month import ban order from the U.S. International Trade Commission (ITC) in 2020.
However, Jeuveau sales have been soaring since Evolus, Daewoong's U.S. partner, settled with Medytox in early 2021, which, in turn, lifted the import ban.
Evolus stressed that Jeuveau's sales growth would continue this year.
According to Evolus, the sales of Jeuveau in the U.S. reached $99.7 million last year, up 76 percent from 2020.
Copyright © KBR Unauthorized reproduction, redistribution prohibited