Life Semantics said it has obtained the approval of the Ministry of Trade, Industry and Energy (MOTIE) to extend the regulatory sandbox temporary license for Dr. Call, Korea's first contactless treatment business for Koreans living overseas.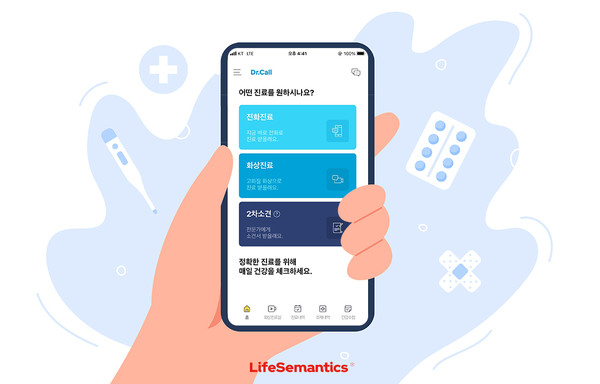 Life Semantics received temporary permission for Dr. Call from the Korea Chamber of Commerce and Industry in June 2020.
With the extension, the company will be able to provide the Dr. Call service until Sep. 2024 and plan to expand the services, previously centered on overseas Koreans and international students, to a wider target.
According to the company, the number of overseas Koreans receiving medical treatment through Dr. Call has been increasing steadily. As of July, the number of users increased by 185 percent compared to the same period last year.
Dr. Call service delivers the patient's basic health information data and makes a reservation. Then, medical professionals in Korean tertiary hospitals provide video treatment, online consultation, and second opinion services, quickly addressing medical inquiries from overseas Koreans.
The hospital receives patients' sensitive personal information and integrates it with LifeRecord, Life Semantics' Personal Health Record (PHR) commercialization platform. LifeRecord has acquired the ISMS-P (Personal Information and Information Security Management System) and HIPAA (Health Insurance Portability and Accountability Act) conformity certification under the U.S. Medical Information Protection Act and possesses high-security technology globally.
If necessary, the system can also provide artificial intelligence treatment solutions after consultation with relevant agencies, the company said.
Copyright © KBR Unauthorized reproduction, redistribution prohibited