ISU Abxis said Wednesday that it signed a contract to supply up to 14 billion won ($10.7 million) of gaucher disease treatment, Abcertin, with Algeria's Pharmacy Central Hospital (PCH).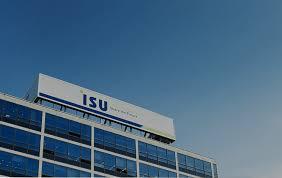 PCH is an institution that exclusively procures medicines and medical supplies for all public hospitals in Algeria.
ISU Abxis attended the public tender hosted by the PCH after acquiring approval for Abcertin from Algeria's National Agency for Pharmaceutical Products (ANPP) in October 2021. The company said that ISU Abxis successfully auctioned off in the competitive bid as the winner, beating its archrival that had dominated the gaucher disease treatment market.
The one-year contract amount was confirmed to be worth about 9.3 billion won ($7.1 million), which can increase to 14 billion won. If the company meets the maximum level, it will account for about 50 percent of ISU Abxis's total sales in 2021 and 112 percent of Abcertin's sales.
Gaucher disease results from a buildup of certain fatty substances in certain organs, particularly spleen and liver. This causes these organs to enlarge and can affect their function. The fatty substances also can build up in bone tissue, weakening the bone and increasing the risk of fractures.
"It is very encouraging that Abcertin was chosen as the winning product in the bid, which evaluated many elements, such as price and productivity," an ISU Abxis official said. "We entered the developed countries market by signing a contract with a German company, Helm, and secured excellence and laid a solid sales base by expanding export countries."
ISU Abxis recently entered the U.S. and Europe market by signing a 21 billion won contract for the German company's technology transfer and raw material medicine supply of Abcertin.
Copyright © KBR Unauthorized reproduction, redistribution prohibited