The government is stepping up efforts to develop the biopharmaceutical sector into the country's next growth engine with various support plans, ranging from tax reduction to clinical trial support.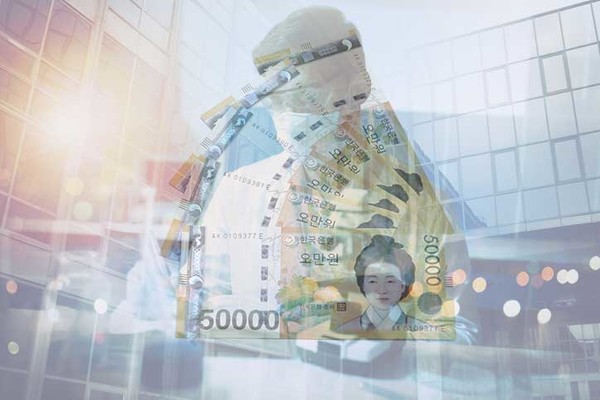 For starters, it will provide Korean companies that purchase overseas vaccine technology companies with corporate tax deductions of 10 percent of the acquisition price from next year.
According to the Ministry of Economy and Finance's "2022 tax reform plan" announced last Thursday, the government plans to revise the Restriction of Special Taxation Act after collecting opinions based on the tax reform plan.
Under the current Tax Reduction and Exemption Control Act, the government grants deductions only when a domestic corporation acquires stocks or shares of a foreign company related to materials, parts, and equipment.
The deduction rate is 5 percent for large enterprises, 7 percent for midsize companies, and 10 percent for small firms. The upper limit of the tax deduction per acquisition is limited to 500 billion won ($382.9 million).
However, the new reform plan includes a clause to add tax exemptions for acquiring foreign corporations with advanced technologies selected as Korea's national strategic technologies.
Last year, the government designated 34 technologies in three major areas, including semiconductors, batteries, and vaccines, as national strategic technologies.
In the case of vaccines, the government selected manufacturing technology that applies protective substances, such as antigens, nucleic acids, and viral vectors; non-clinical testing technology that evaluates vaccine candidates using cell and animal models; clinical phase 1, 2, and 3 testing technology of vaccine candidates; development and manufacturing technology for raw substances, raw materials and immune adjuvants necessary for vaccine development and manufacturing; and equipment development and manufacturing technology related to vaccine raw substance and raw and subsidiary material as national strategic technologies.
The government introduced a tax deduction system for overseas M&A in 2019 to boost the self-reliance of the Korean material, parts, and equipment industry in response to Japan's ban on exporting core semiconductor raw materials.
It had planned to end the system this year but recently decided to extend its implementation until 2025, allowing companies to continue receiving tax benefits.
The revision of the tax reduction plan is one of the various measures the government has recently implemented to bolster the biopharmaceutical industry.
On Wednesday, the government announced that it would set up a "K-Bio and Vaccine Fund" of 500 billion won to provide large-scale support for new drug development.
"This year, the government will invest about 100 billion won into the fund and raise another 100 billion won from government-run banks," Second Vice Minister of Health and Welfare Lee Ki-il said during a press briefing. "We plan to receive the rest from the private sector."
Lee added that the government would select a fund manager next month, and the fund is open to domestic and overseas investors.
"The government is creating the 'K-Bio Vaccine Fund' because while Korea's pharmaceutical industry is growing, it still lacks clinical capabilities," Lee said. "Especially, companies face hardship in finance, and by creating a fund at the government level, we plan to resolve such financial difficulties by providing support through the fund."
Lee added that about 60 percent of the K-Bio Vaccine Fund investment would go to companies that have entered clinical trials, and discussions will be focused on companies that have entered phase 3 clinical trials.
Lee stressed that the measure conforms to the World Trade Organization (WTO) subsidy regulations.
"According to the WTO rules, governments can provide financial support, including utilizing its R&D fund, only up to phase 2 clinical trials," Lee said. "Due to such regulations, there are no ways for the government to support phase 3 clinical trials, which requires a large amount of money."
Accordingly, the government has actively created a fund to support companies that have entered phase 3 clinical trials.
Lee also stressed that the government will build its government-wide R&D project, which aims to support the development of blockbuster drug pipelines up to phase 2 clinical trials, at a scale of 2.2 trillion won by 2030.
In addition, to stimulate private investment in the biopharmaceutical industry, the government plans to provide licensing, approval, infrastructure support, and tax deductions for a total of 13 trillion won, including 8.7 trillion won for Samsung Biologics, 1 trillion won for Lotte Biologics and Eubiologics.
"The global community has recognized the bio-health industry as an essential industry for overcoming infectious diseases with the outbreak of Covid-19," Lee said. "Countries compete for technological hegemony in the biopharmaceutical field and are trying to secure their vaccine production capacity."
With the cooperation of various ministries, the government will ensure that regulations and policies are up to speed to avoid falling behind.
Copyright © KBR Unauthorized reproduction, redistribution prohibited