The Korea Fair Trade Commission has decided to fine Siemens Korea 480 million won ($366,000) for unilaterally forcing local agents to burden software reparation and maintenance costs without prior consultation, abusing its superior position.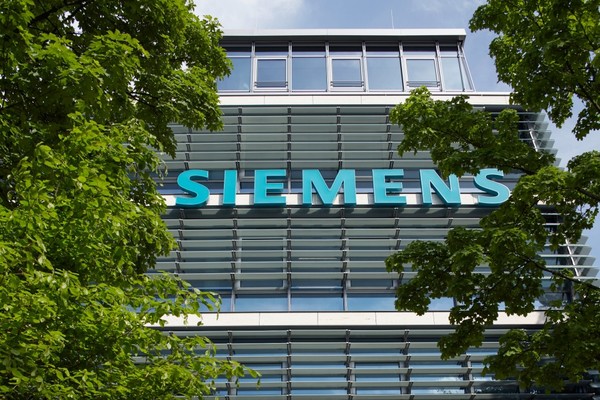 According to the KFTC, Siemens Korea receives maintenance fees from hospitals for repairing their products directly or through contractors when those devices break down. To repair the broken devices, Siemens Korea pays a certain portion of such fees to its headquarters in Germany to use the built-in software.
However, from October 2010 to September 2014, Siemens Korea had unilaterally passed such costs onto seven local agents not based on contracts and without, according to the antitrust watchdog. The KFTC added that Siemens Korea even inflated the software cost by charging the contractors 1.5 times (147.8 percent) the average of what the German headquarters had originally charged.
It noted that Siemens Korea was the top supplier in Korea's MRI (magnetic resonance imaging) and CT (computed tomography) market during that time.
"We have ferreted out and corrected the supplier's act of unilaterally passing on various expenses to its agents," the KFTC said. "We expect the move to ease price increase pressure on consumers by preventing suppliers from passing various costs onto agents and using cost increases as excuses for raising supply prices."
The FTC will continue to monitor any illegal activities and severely punish violators when found, it added.
A Siemens Korea official said the company could not provide any information regarding the matter as it had not received a letter of resolution from the KFTC.
"It is difficult to provide a statement as we have not yet received an official letter of resolution from the KFTC," the company official told Korea Biomedical Review on Monday. "We did not make contractors unfairly burden the cost from 2010 to 2014. However, the committee took issue with our acts without specifying them in contracts."
She added that the company would decide whether to appeal the KFTC's move after receiving the official resolution letter.
Siemens is a global group that operates in the automotive, electric power, transportation, and medical business sectors. Siemens Korea was in charge of the Korean medical equipment business until 2015 and sold MRI, CT, and X-ray equipment to hospitals.
In October 2015, Siemens Korea transferred the medical device business to Siemens Healthcare Korea, which, in turn, handed over the business to Siemens Healthineers Korea in January 2018.
Copyright © KBR Unauthorized reproduction, redistribution prohibited