Takeda Pharmaceutical has released the upgraded version of myPKFiT, a personalized treatment guide software for routine preventive therapy of hemophilia A patients.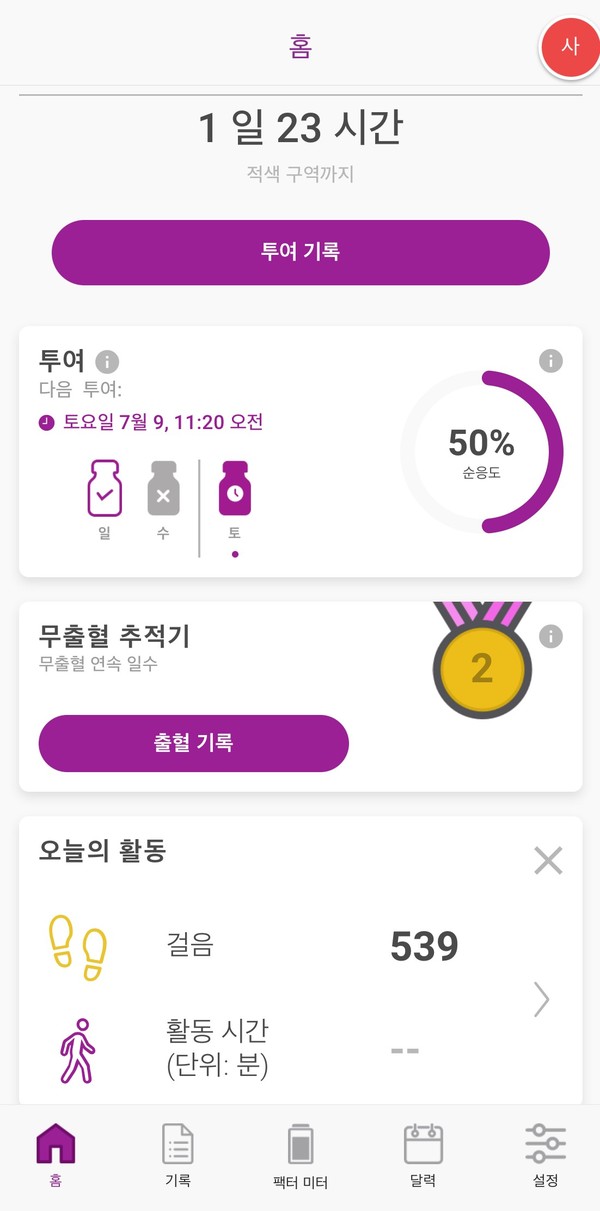 Takeda's myPKFiT is a web-based software that calculates the dose of blood coagulation factor VIII administration based on individual patient information and pharmacokinetics (PK) information estimates in hemophilia A patients receiving ADYNOVATE or ADVATE injections.
It is the only medical device approved by the Ministry of Food and Drug Safety with preventive therapy dosage calculation software based on a hemophilia patient's PK profile estimate.
Recently, personalized preventive therapy was recommended by the World Federation of Hemophilia in the 2020 hemophilia treatment guidelines. Accordingly, myPKFiT allows patients to check their blood coagulation factor VIII expected concentration in real-time, along with individual severity, joint condition, lifestyle, and frequency, according to Takeda Korea.
The company said that through this upgrade, myPKFiT had added real-time data sharing and daily management convenience functions with medical workers. These include the "smart stat" dashboard functionality to check patient compliance and missed administration on the main page of the medical staff's web application, real-time sharing of detailed data like medication history, bleeding history, photos, and a user interface in the mobile application.
"We hope that this upgrade will help patients gain a sense of mental stability by checking their PK forecasts and sharing them with doctors," said Kim Na-kyung, head of the hemophilia business division at Takeda Korea. "We will also continue to provide more innovative and personalized treatment."
Meanwhile, myPKFiT has been used to calculate preventive therapy doses based on PK data of more than 300 patients in Korea since its approval in November 2017 by the Ministry of Food and Drug Safety.
A study evaluating the PK-based ADYNOVATE prevention therapy with a minimum concentration of 1-3 percent or 8-12 percent in severe hemophilia A patients showed that many patients reached the minimum blood clotting factor VIII concentration target below the recommended dose (40-50 IU/kg) twice a week and experienced frequent bleeding at the same joint.
Copyright © KBR Unauthorized reproduction, redistribution prohibited