The Seoul National University Hospital (SNUH) said its research team has opened a way to raise bone marrow's success rate drastically.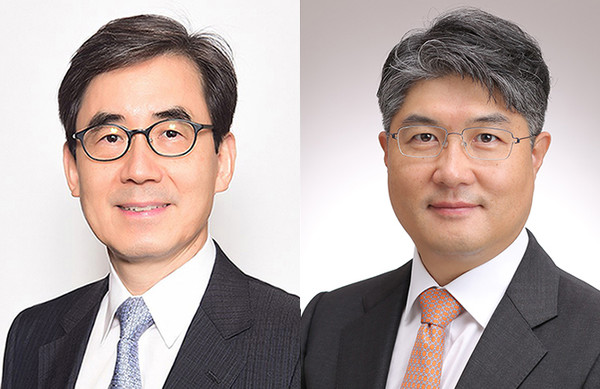 The team has discovered a special macrophage that allows mass-producing top hematopoietic stem cells (HSCs) for the first time globally. "By making the most of this special macrophage, we expect to mass-produce the youngest HSCs that are also most capable of differentiating," it said.
Bone marrow (HSC) transplantation is an important treatment that provides blood cancer patients with a chance to be cured. Medical professionals can also expand the technique's indications to treat blood diseases, such as dysplastic anemia, bone marrow dysplasia syndrome, lymphoma, multiple myeloma, complex immunodeficiency, and autoimmune diseases.
A technique is needed to amplify top HSCs to improve bone marrow transplantation's efficiency, but it remains in its infancy. In addition, cells that maintain homeostasis by controlling the dormancy and proliferation of HSCs are also difficult to prove.
A joint research team of Ludwig-Maximilian University in Germany, Queen Mary University in the U.K., and Harvard University in the U.S. has claimed that red blood cells expressing large amounts of the DARC (ACKR1) protein were crucial in maintaining the homeostasis of HSCs, which, however, has failed to be proven objectively.
The SNUH team, led by Professors Kim Hyo-soo and Kwon Yoo-wook, researched key cells and the mechanisms responsible for controlling HSC homeostasis and found a few macrophages expressing triple protein markers (αSMA, COX2, DARC) can maintain homeostasis of top HSCs.
When the DARC-Kai1 protein bond is dissolved, hematopoietic stem cells begin to increase, resulting in mass production of blood cells and vice versa when the macrophage's DARC protein and the HSCs' Kai1 protein combine. Subsequently, if this bonding is controlled, the researchers expect a culture method that mass-produces top HSCs with excellent hematopoietic function can be developed.
This mechanism can also be used to develop treatments for bone marrow dysfunction, such as leukemia and malignant anemia, and increase the success rate of bone marrow transplants.
"If a method is commercialized to mass-produce and store top HSCs while maintaining their youthfulness, it will be possible to develop a customized treatment that can quickly help patients needing a bone marrow transplant," Professor Kim said.
This study was published in the Cell Stem Cell journal.
Copyright © KBR Unauthorized reproduction, redistribution prohibited