Chinese pharma entering Korea: ③ BeiGene
CEO stresses company invests heavily in R&D
Chinese pharmaceutical companies, including Antengene, Everest Medicines, and BeiGene, established Korean offshoots recently. Unlike other Chinese companies that used to export drug ingredients to Korea, these companies aim to target the Korean market with innovative drugs for serious diseases like cancer. However, they also face challenges such as unfamiliar brands and the stigma that cheap Chinese products have low quality. This is the last article of the three-part series that interviewed CEOs leading the Korean units of Chinese pharmaceutical firms. – Ed.
When people talk about China-based multinational pharmaceutical companies, they almost always mention this firm – BeiGene, founded in Beijing in 2010.
BeiGene was able to join the ranks of multinational drugmakers by releasing its first novel drug Brukinsa (zanubrutinib), a BTK inhibitor, in 47 countries. It also rolled out anti-PD-1 immunotherapy Tislelizumab and next-generation PARP inhibitor Pamiparib, showing its capability as a multinational pharmaceutical firm.
In October 2019, BeiGene established its Korean offshoot.
After over two years of preparations and adjustments, BeiGene Korea received a reimbursement review of Brukinsa under the approval-reimbursement linkage system in February.
In May, BeiGene appointed Yang Ji-hye as General Manager of BeiGene Korea and started marketing activities in Korea in earnest.
Yang is a "young leader" who previously handled marketing, market access, and business at Pfizer and Novartis. Korea Biomedical Review met with Yang to hear about BeiGene's corporate philosophy, pipelines, and business goals.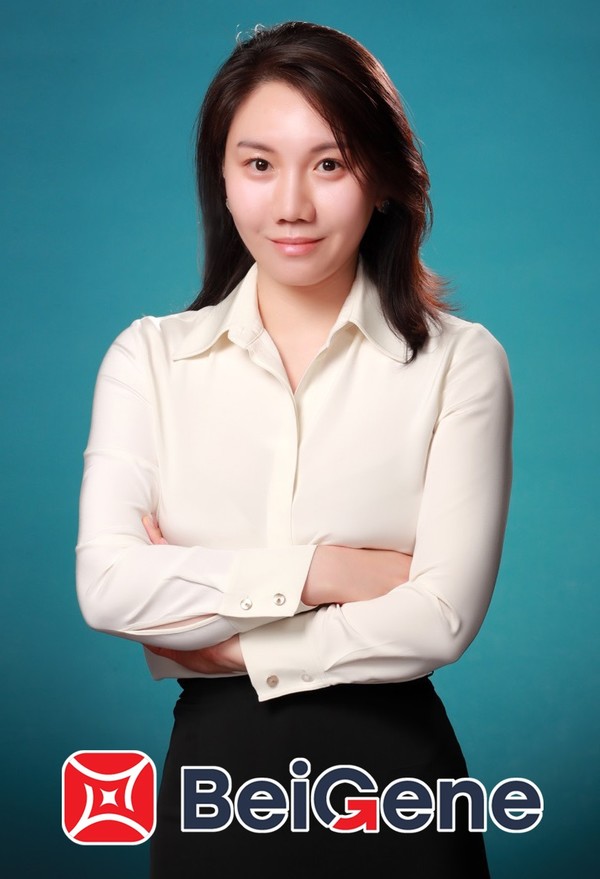 Question: What made you join BeiGene?
Answer: I had been at Pfizer for a long time, accumulating experience as an oncology PM, a manager, marketing lead, and market access lead for over 10 years, but I moved to Novartis because I wanted to broaden my view. I got to know BeiGene when I was head of the oncology unit at Novartis. That was when Novartis acquired the sales rights of Tislelizumab from BeiGene. So we were on the same boat, and I had to know the other party. For a joint success, I thought I had to look closely at the product and the company.
My first impression of BeiGene was that it was a very attractive company. Although it was a relatively new company, it heavily invested in R&D. I loved the company's philosophy to provide innovative drugs at reasonable prices so that no patient is marginalized. In addition, I thought BeiGene's non-hierarchical culture and flexible attitude fit my personality well. It may be my destiny, and I moved instantly.
Q: Can you introduce BeiGene?
A: BeiGene was established in 2010 with priorities of developing its innovative drugs. It aims to develop first-in-class and best-in-class medicines. To do so, the company invests in R&D significantly. As a result, the company conducts high-quality and meaningful clinical trials, and its investment in human resources for clinical studies is impressive.
Most global pharmaceutical firms I have experienced so far entrusted clinical trials to contract research organizations (CROs). But BeiGene has over 3,000 staff in R&D worldwide, and it carries out clinical studies by itself. So in terms of R&D manpower, it ranks at the top in the industry.
BeiGene Korea has over 50 employees, and more than 75 percent handle clinical trials only.
BeiGene prioritizes diseases that occur commonly in Asians. It is conducting trials on all five types of cancer that occur the most in Korea. Korean patients usually participate in late-stage trials that were designed for Western patients. However, they can participate in early trials of BeiGene in Korea because the company focuses on Asian diseases. More than 230 centers in Korea are conducting studies with BeiGene.
Q: Can you introduce products that BeiGene plans to release in Korea?
A: Our first new drug Brukinsa obtained the license in February to treat blood cancer in Korea. The Health Insurance and Review Assessment Service (HIRA) is reviewing the reimbursement now. Brukinsa is indicated for mantle cell lymphoma (MCL) and Waldenstrom's macroglobulinemia (WM).
However, HIRA's cancer drug review committee only set the reimbursement criteria for WM. We felt sorry, but as Brukinsa is an essential treatment option for MCL patients, we are quickly considering how to provide this drug for Korean MCL patients.
We hope to win approval for immunotherapy Tislelizumab next year. We are testing it in esophageal, liver, lung, and stomach cancer trials. Also, we are conducting studies of combination therapies using Tislelizumab with a TIGIT inhibitor or a VEGF inhibitor.
Q: You said BeiGene aims to provide innovative drugs at reasonable prices. But BeiGene will have to sell Tislelizumab with Novartis. Do you think the company can maintain its price stance?
A: I do not know what kind of price strategies Novartis has in a country where it has drug sales right. But BeiGene has a specific drug pricing policy. We fully understand that the Korean government is making efforts to increase patient care coverage within limited finances.
However, from a pharmaceutical company's point of view, it is extremely important to get recognized for its value of innovation. At the same time, BeiGene aims to provide an innovative drug for patients in need. What is the point if you develop a drug but fail to provide it for patients? As we have a solid philosophy to make sure that there will be no alienated patients, we have the strength to introduce a new drug to Korea rapidly.
Q: Do you plan to hire more employees in Korea?
A: As I mentioned, over 50 employees work in clinical trials, medical care, market access, approval, supply, finance, and personnel. We have to start recruiting for the commercial part (sales and marketing). We will begin to hire people in the second half and keep hiring for the commercial part until next year, when we might win approval for Tislelizumab. I hope many excellent talents could apply for our company. We have our commercial team for Brukinsa and Tislelizumab. We will be open to collaboration with other drug companies when we have additional products approved and expanding indications.
Copyright © KBR Unauthorized reproduction, redistribution prohibited