Chinese pharma entering Korea ② Everest Medicines
New anticancer drug Trodelvy arrives in Korea
Chinese pharmaceutical companies, including Antengene, Everest Medicines, and BeiGene, established Korean offshoots recently. Unlike other Chinese companies that used to export drug ingredients to Korea, these companies aim to target the Korean market with innovative drugs for serious diseases like cancer. However, they also face challenges such as unfamiliar brands and the stigma that cheap Chinese products have low quality. This is the second article of the three-part series that interviewed CEOs leading the Korean units of Chinese pharmaceutical firms. – Ed.
Trodelvy (ingredient: sacituzumab govitecan) is the first-in-class antibody-drug conjugate (ADC) to treat triple-negative breast cancer.
Everest Medicines took an early step to purchase the sales rights of Trodelvy in Asia.
Then, the China-based biopharmaceutical company set up a Korean subsidiary to target the Korean market with Trodelvy.
Park Hea-sun, General Manager of Everest Medicines Korea, was confident that its essential and unique drugs would make the drugmaker successful in Korea.
Korea Biomedical Review met with Park to learn Everest Medicines' business plan for Korea.
Park has over 20 years of experience and leadership at Bayer, Abbot, and Pfizer, handling marketing, market access, healthcare policy, and business development.
Before joining Everest Medicines, she served as general manager of BMS Korea.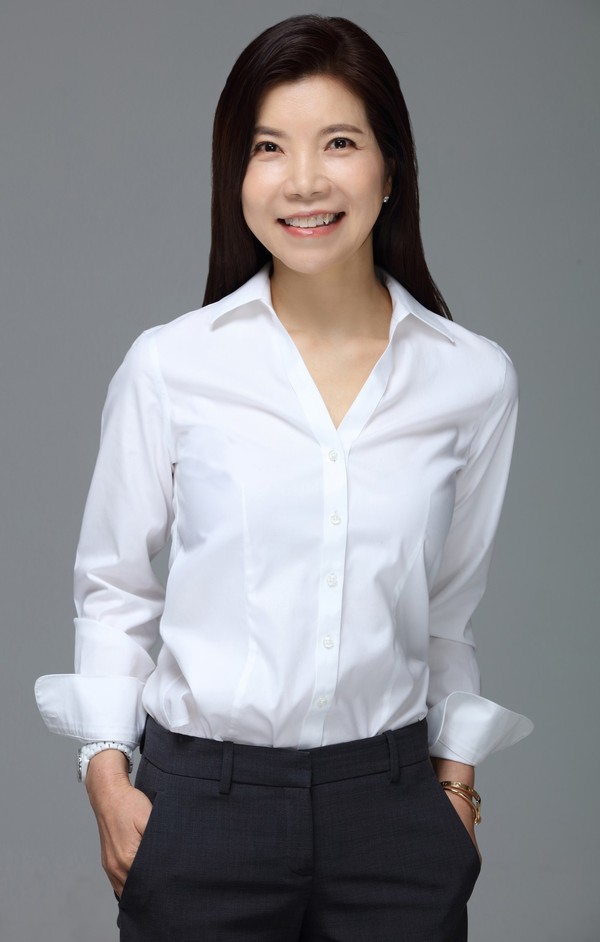 Question: Can you introduce Everest Medicines?
Answer: Everest Medicine was founded in 2017 with a mission to address unmet medical needs in Greater China and emerging Asia Pacific markets. Its headquarters is in Shanghai, and it has offices in Beijing, New York, Boston, San Diego, Paris, Seoul, Singapore, and Taiwan.
Everest Medicines aims to become one of the top three biopharmaceutical companies in the Asia Pacific by 2030. To achieve the goal, we focus on innovation in commercialization, manufacturing, and new drug discovery.
Q: What are your major pipelines?
A: Everest Medicines has 11 promising clinical-stage drug candidates in oncology, immunology, cardiovascular/renal diseases, and infectious diseases. Most of them are at the late clinical-stage, and three have already received FDA approval.
The most representative drug is Trodelvy. It's a first-in-class antibody that targets the Trop-2 receptor, a protein overexpressed in several types of epithelial tumors, including metastatic triple-negative breast cancer (TNBC) and metastatic urothelial cancer (UC). Under the licensing agreement with Gilead, Everest Medicines has exclusive rights to develop, register, and commercialize Trodelvy in Greater China, Korea, and some Southeast Asian countries.
Nefecon is also a promising new drug. It is the first and only FDA-approved medicine to reduce proteinuria in patients with immunoglobulin A (IgA) nephropathy. In the U.S., it obtained accelerated approval under the brand name, Tarpeyo in December.
Everest Medicines plans to develop and commercialize Nefecon in Korea, China, Hong Kong, Macao, Taiwan, and Singapore through an exclusive licensing agreement with Calliditas, a Swedish biopharma company.
Another item in the commercialization stage is erabacycline, a broad-spectrum and fully synthetic tetracycline antibiotic. This novel medicine won the U.S., EU, the U.K., and Singapore licenses to treat complicated intra-abdominal infection (cIAI). In China, it is under the approval review process.
Q: What is Everest Medicine's view on the Korean market?
A: Korea has a rich and mature healthcare infrastructure and a population. As Everest Medicines targets the Asia Pacific market, Korea is one of the most important markets for Everest Medicines.
Establishing a Korean offshoot signals Everest Medicines' expectations. With the Korean subsidiary, we will create jobs to contribute to the Korean economy. And above all, we will provide top-quality drugs to Korean patients swiftly. Also, we plan to attract clinical trials more aggressively to contribute to the advancement of the Korean pharmaceutical industry. Thanks to Korea's advanced pharmaceutical market and excellent clinical infrastructure, we expect to create synergies for a speedy introduction of high-quality drugs.
Q: Everest Medicines' first new drug in Korea is expected to be Trodelvy. What is the Trodelvy market outlook?
A: Trodelvy won approval in the U.S., Europe, Australia, Canada, the U.K., Switzerland, Singapore, and China to treat metastatic TNBC, based on the results of the phase 3 ASCENT study. In the U.S., it is also authorized to treat metastatic bladder cancer. We are also developing it to treat other subtypes of TNBC or bladder cancer. We also study it to treat hormone receptor-positive metastatic breast cancer and metastatic non-small cell lung cancer (NSCLC).
In the ASCENT study, Trodelvy lowered the risk of disease progression and death by 59 percent compared to single-agent chemotherapy in patients with metastatic TNBC who had received two or more prior chemotherapy treatments. Based on this, guidelines by the National Comprehensive Cancer Network (NCCN), the American Society of Clinical Oncology (ASCO), and the European Society for Medical Oncology (ESMO) recommended Trodelvy to treat metastatic TNBC in second-line or higher-stage treatments.
In Korea, the Ministry of Food and Drug Safety designated Trodelvy as an orphan drug in April and put it on the list of drugs to be reviewed quickly. The drug review is ongoing. We will work closely with related government agencies to provide innovative medicine for Korean patients as quickly as possible.
Q: How do you plan to operate Everest Medicines Korea?
A: A successful operation of an organization comes from a good organizational culture. I value "challenge, innovation, and winning spirit" the most. Therefore, it is important to support a culture where the organization can encourage employees to take on challenges without fear of failure, learn from failure, and move towards success based on what they learned.
Q: What are the mid-and long-term goals of Everest Medicines?
A: Everest Medicines is only a four-year-old company, but it has expanded geographic areas, organizations, and capabilities rapidly. We just launched the first product in Korea, but we are confident that we will be successful here because we have experienced and industry-leading teams.
We will attract clinical trials actively based on the advanced Korean healthcare market and infrastructure. As a leading biopharma company, we will become a trusted partner for the medical community and major stakeholders. Also, we will be a bridge to help Korean drugmakers build a new business model and contribute to the development of the Korean pharmaceutical industry.
Above all, we will implement flexible and strategic market entry strategies tailored to the Korean market for each pipeline and strive to secure access to Everest Medicines' innovative drugs for Korean patients.
Copyright © KBR Unauthorized reproduction, redistribution prohibited