Celltrion Healthcare has started a study to evaluate the effect of replacing Humira (ingredient: adalimumab), an autoimmune disease treatment developed by AbbVie, with Yuflyma in France.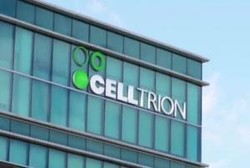 According to Clinicaltrials.gov, a clinical information site run by the U.S. National Institutes of Health, Celltrion Healthcare's French subsidiary registered a study to confirm patients' overall satisfaction three months after switching from Humira to Yuflyma on Tuesday.
The number of subjects participating in the study is 300, and target indications include rheumatoid arthritis, ankylosing spondyloarthritis, psoriatic arthritis, Crohn's disease, and ulcerative colitis. The study will start in June, and the target time to complete the study will be in March of next year.
The purpose of this study is to relieve the psychological burden and confirm the satisfaction of patients who need long-term treatment when replacing the drug with Yuflyma.
The company expects that it will be able to enhance trust among local medical staff and use the result of the study as evidence for replacement prescriptions.
"Studying patient experience throughout a switch involves querying patients at the time of prescription, while they are still under the previous treatment, and for the following three months," the company said. "Describing patient experience over the course of a switch from another adalimumab (originator or biosimilar) to Yuflyma would contribute to identifying significant factors which contribute to patient experience and satisfaction."
The company's primary objective is to assess patients' overall satisfaction with the injection after the switch to the high-concentration adalimumab biosimilar Yuflyma three months following the initiation, compared to their experience with the previous adalimumab, it added.
Celltrion obtained Yuflyma's approval from the European Medicines Agency (EMA) in February last year. The EMA has approved the treatment in treating all of Humira's indications, including rheumatoid arthritis, inflammatory bowel disease, and psoriasis.
The company will also start marketing the treatment in the U.S in July.
Copyright © KBR Unauthorized reproduction, redistribution prohibited