Kyung Hee University Medical Science Research Institute said it would develop digital therapeutics for obesity jointly with 365mc, Korea's largest obesity clinic.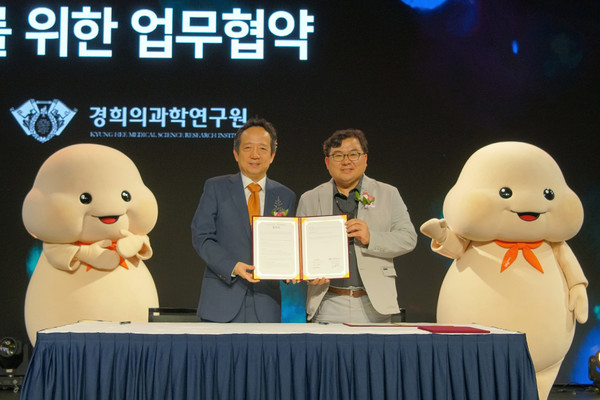 The two sides will join forces to develop digital obesity treatment using artificial intelligence, smart devices, and customized obesity treatment services using big data.
In line with the rapidly progressing digital transformation of the healthcare field, they plan to develop and apply a wide range of treatment, prevention, and management for obesity and optimized monitoring for each individual, according to the institute.
"We plan to maximize the advantages of digital therapeutics that checks the patient's status in real-time without time and space constraints and promote proactive management with immediate feedback and use it toward preventing obesity, and improving public health," Kyung Hee University Medical Science Research Institute President Yoon Kyung-sik said.
Yoon added that the institute would take the lead in developing innovative digital obesity treatments through close cooperation with 365mc, which has focused only on obesity.
365mc Networks CEO Kim Nam-cheol also said, "365mc has treated more than 5.5 million obesity cases and conducts more than 30,000 liposuction cases per year, accumulating and analyzing enormous data in the field of obesity."
Kim added that the company expects the research collaboration with Kyung Hee University Medical Science Research Institute to create world-class research results that will enable the development of new obesity treatments.
Digital therapeutics are medical software used to treat and manage diseases based on various digital platforms, such as applications, virtual reality (VR), and metaverse, attracting attention as a new concept of treatment technology.
Copyright © KBR Unauthorized reproduction, redistribution prohibited