Climate change, fine dust, the humidifier sterilizer incident that killed many Korean people, frequent industrial incidents, mounting garbage, drinking and smoking, and growing obesity and mental illness – what do they have in common?.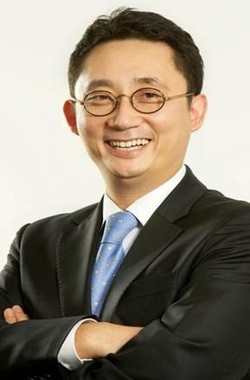 These are the growing shadows of modern civilization's rapid expansion. We are living in a society burdened by high health risks. Systematic control of health-harming behaviors alone can help people avoid a disease risk.
Drinking, smoking, and obesity are particularly dangerous behaviors that threaten people's health. For example, the National Health Insurance Service data showed that the nation's medical expenditure caused by drinking and smoking recorded 3.2 trillion won ($2.5 billion) and 3.5 trillion won, respectively, in 2020.
The medical cost incurred by obesity, prompted by the Covid-19 pandemic, posted 4.6 trillion won in 2016.
We can prevent these three health-harming behaviors from progressing to diseases by providing accurate scientific information for consumers and the general public based on a systematic control system.
Obesity, which causes the largest medical spending, is managed by nutrient ingredient labeling for 176 processed foods, sugar reduction plans, and sodium comparison labeling.
However, there is no concrete process where consumers can recognize the risk and refrain from consuming unhealthy foods. The medical community and the government are implementing various policies, but sugar consumption is still increasing in Korea.
In Korean culture, people are too generous about drinking. The nation has only a few regulations to control the consumption of alcohol, such as restrictions on advertising and drinking sites. For example, the budget related to preventing alcohol-incurred damage is less than 1 billion won annually, which is less than 1 percent of the smoking cessation budget. The calories and nutrients of alcoholic beverages, such as saccharides and saturated fat, are not systematically managed and disclosed.
Fortunately, Koreans have a social consensus on the necessity of smoking cessation. Still, the smoking rate is over 20 percent even after the tobacco tax hike in 2015. The anti-smoking campaign has worked since the 1990s, but it does not affect those addicted to cigarettes anymore. The regulator does not control tobacco's harmful chemicals except for tar. Although various new cigarettes with reduced risks have appeared on the market, the nation lacks measures such as health risk evaluation to manage them systematically.
The first step to restricting health-harming behaviors like drinking, smoking, and getting obese is to provide accurate and scientific information about health-harming behaviors. If the government makes it easy to find the right information consistently, consumers can make wise choices. Rather than having many government agencies manage and regulate the information individually, the task should be unified under one agency. If Korea can introduce a systematic and detailed system to control health-harming behaviors based on scientific information, health risks in daily lives will go down, even by a little.
The government and the medical community have been striving to manage the health of chronic disease patients and provide community care at primary medical institutions.
However, the government should make more aggressive policies such as giving incentives to individuals and companies that enhance activities for social health improvement or expanding tax benefits for products that lower health risks.
Copyright © KBR Unauthorized reproduction, redistribution prohibited