A healthy life is a primary concern for voters. That is why every presidential candidate makes pledges on national health insurance policies. The presidential election on March 9 was no exception.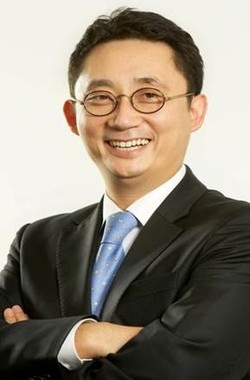 Candidate Lee Jae-myung from the ruling Democratic Party promised that the government would cover the cost of hair loss treatment through national health insurance, and it raised his popularity significantly. The opponent and president-elect Yoon Suk-yeol said his administration would expand support for HPV vaccines and broaden reimbursement for serious or rare intractable diseases. It has become almost customary for presidential candidates to promise wider health insurance coverage to win popularity from voters.
In 2021, the total medical expenses in Korea recorded 93.5 trillion won ($75.3 billion), and the National Health Insurance Service (NHIS) paid 75 percent of it through reimbursements. Moreover, the reimbursements went up by 7.7 percent compared to 2020. Therefore, as the reimbursements and health insurance coverage expand steadily, the nation's health insurance coverage will likely surpass 100 trillion won next year.
Noticeable pledges of president-elect Yoon include increasing medical expenses for disasters and expanding reimbursement for new drugs to treat severe and rare diseases.
The government spent about 52.5 billion won on medical expenses for disasters for economically vulnerable people in 2020. However, the application requirements are very strict, and there were only a small number of beneficiaries. Thus, whether Yoon will keep his promise and to what extent will hinge on how the government will make additional funding.
There are four ways to raise additional funding.
First, the government can adjust the basic finance for health insurance efficiently. Funds raised by adjusting reimbursement costs more efficiently within the existing health insurance finance scope can be redirected to support disaster medical expenses and allow reimbursements for new drugs to treat severe or rare diseases. For example, the government can secure refunds from pharmaceutical companies under the risk-sharing system and financial resources as trade-offs due to adjusting the reimbursement of already-reimbursed drugs.
Second, the government can raise national health insurance premiums. In 2021, 51.4 million subscribers of health insurance paid 65,211 won per capita on average monthly, and the government collected a total of 69.48 trillion won insurance premiums. The number is up 10.1 percent compared to 2020. Can the new government raise premiums additionally? Doing so would not be a wise political choice, and it will not be easy to achieve it.
Third, the government can redirect health and medical-related penalties, originally intended for tax revenues of administrative agencies (such as the Ministry of Health and Welfare, the Fair Trade Commission, and the Ministry of Food and Drug Safety), to be used for medical costs for disasters. Of course, this will be a diversion of the non-tax income of the administrative agencies. Still, because it is an expected income, it will be a good alternative to promote the entire population's benefit as long as the use is clear.
Fourth and last, the government can subsidize a certain amount to the NHIS from the general account operated by taxes and use this to expand support for disaster medical costs and reimbursement for new treatments for severe and rare diseases. The government can consider this option, given that this method could prevent severe disease patients from not getting expensive, non-reimbursable new treatments.
Despite the need to enhance health insurance coverage, the new government will find it hard to increase the finance unlimitedly and has to choose one of the four methods mentioned above. The key issue in the four methods is "who will pay how much for whom."
So, it will become a problem of distribution politics that the democracy, based on the "one-person, one-vote" principle, has to deal with. Moreover, those methods have yet to be tried by any government. So, there is no clear answer or criteria. The direction will be decided by how much the Korean people can build consensus on the economically marginalized and how efficient the political leadership will be.
Copyright © KBR Unauthorized reproduction, redistribution prohibited