"We cannot answer your question as we have to ask our global headquarters for comment and win their approval. Can you give us the question you want to ask in a document so we can ask our headquarters?"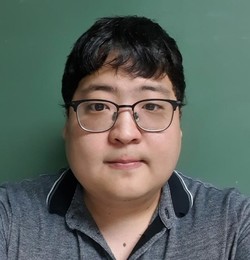 That was the response from a spokesperson for Janssen Korea, the local offshoot of Johnson & Johnson's pharmaceutical arm when this reporter asked if J&J's new CEO Joaquin Duato was still in Korea. Last Thursday, a financial paper said that Duato met with President-elect Yoon Seok-yeol and visited Korean biopharmaceutical companies, including Samsung Biologics.
As Duato's visit came three months after he replaced Alex Gorsky as the head of the company in January this year, there were lots of interest regarding the reason for his visit and the possible business transactions made here.
True, deals or closed-room talks may be sensitive and confidential during his visits.
However, it was hard to understand that Janssen's Korean offshoot has to receive an OK from its headquarters for a question as simple as if the CEO is still in Korea or not.
This has been a recurring problem with Janssen Korea over the past few years.
Of course, Janssen's headquarter are located in the U.S., and given the time difference, there could be some delays before Janssen Korea gives a definite reply.
However, the refusal or timidity concerning Janssen Korea's comments is not new.
For instance, Pfizer Korea announced last year that it would support the Covid-19 vaccination of its employees following Pfizer headquarters' decision to mandate the Covid-19 vaccination for its employees, and this reporter asked AstraZeneca and Janssen whether they had similar plans.
AstraZeneca replied right away, but Janssen said it would have to receive an official comment from headquarters and could only provide the answer sometime later.
It is hard to understand the purpose of a PR department if the company has to confirm everything with headquarters, even on simple questions that affect only the Korean offshoot.
Does the company know so little about its headquarters' operations that it has to ask what and how they are doing?
For better or worse, some reporters working for the English language media here will soon find it far easier to contact Janssen headquarters directly to receive comments more quickly.
However, should local reporters and the multinational pharma headquarters waste so much time and effort for so simple a matter?
Copyright © KBR Unauthorized reproduction, redistribution prohibited