A global blockbuster drug refers to a pharmaceutical product that sells for over $10 billion worldwide. Although Korean drug companies received FDA approval for 23 medicines between 2003 and 2021, no company could make their products become a global blockbuster drug.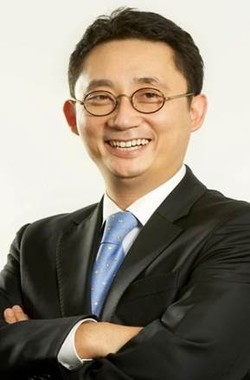 In 2022, four Korean pharmaceutical and biotech companies, including Yuhan Corp. and Hanmi Pharmaceutical, completed global phase 3 trials of new drugs and have applied or plan to apply for FDA approval.
The government is supporting the pharmaceutical industry's efforts. In 2020, the government announced a national strategy to innovate the bio-health industry and designated the pharmaceutical and biopharma sector one of the three largest industries to lead the economic growth in the future, along with future-oriented vehicles and system semiconductors.
This policy direction is likely to continue even after the presidential election on March 9, 2022.
Then, how can Korean pharma sell a global blockbuster drug? This question has been discussed for some time. However, a recent study by the research team of Howard Lee, a professor at Seoul National University College of Medicine, provided a clue.
Lee said that this could be achieved only when all stakeholders, including the government, business, and academia, work together in a united spirit. The key to success is to innovate the business ecosystem fundamentally so that stakeholders in many stages from R&D to production, licensing, reimbursement, drug pricing, distribution, and prescription can closely connect with each other and form dynamic relationships, he added.
Lee's study suggested several solutions for developing a global blockbuster drug, including first applying for national health insurance. Here, I will lay out four major points.
First, the nation needs to install a control tower that oversees the institutions and policies for revitalizing new drug development. Developing a single drug takes about 10 to 15 years. This requires an efficient and consistent policy execution. Unfortunately, Korean policies for new drug development are sporadically spread out to multiple ministries, including the Ministry of Science and ICT, the Ministry of Health and Welfare, and the Ministry of Trade, Industry and Energy.
Often, the policies are one-off events. Thus, it is urgent to integrate these policies, the study noted. Also, the government needs to improve the drug price system that encourages low prices and discourages innovation, and reform the entire industry cycle from investment to market entry.
Second, the nation needs to nurture professionals for new drug R&D systematically. Unfortunately, because the government failed to establish a solid policy for talent nurturing, it could not solve the problem of manpower shortages in the new drug R&D area for a long time. As a result, pharmaceutical companies are unable to recruit R&D staff sufficiently.
Third, Korea should make a large-scale "Korea Blockbuster Drug Accelerate Fund" to provide bold support for developing a global blockbuster drug. New drug development requires massive funding to secure sufficient pipelines through basic research and continue R&D simultaneously.
However, the government's research funding support is concentrated in universities and research institutes in charge of pipeline discovery. Private capital is going to only a few bio venture firms. In reality, Korean pharmaceutical and biotech companies do not have the tools to finance the huge costs required for clinical development, such as large-scale phase 3 clinical trials.
Fourth, the government should ensure the operation of a hospital specializing in clinical research of advanced biopharmaceuticals and stable employment for clinical research professionals to enhance the clinical trial basis for advanced biopharmaceuticals radically.
Korea's capability to conduct clinical studies has grown rapidly over the past 15 years, and the nation ranked sixth in the world in the number of clinical trials in 2020. Still, Korea may lose its position to India and China, where pharmaceutical firms are growing fast to promote low drug prices.
Building an innovative business ecosystem will be the stepping stone for Korea to become a global leader in the pharmaceutical and biotech industry. For this, all the stakeholders, including the government, the industry, researchers, and scholars, should share a vision for the future and collaborate consistently for the long term. Achieving such innovation is a great challenge for us in today's reality, where distrust and conflict between members of society abound.
Copyright © KBR Unauthorized reproduction, redistribution prohibited