The two leading presidential candidates and their camps exchanged verbal battles during the Lunar New Year holiday over foreign residents' health insurance coverage.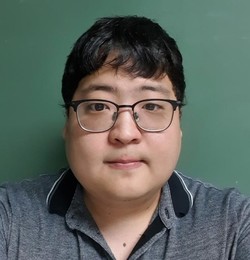 On Sunday, Yoon Suk-yeol, the standard-bearer of the conservative opposition People Power Party (PPP), said he would strengthen the registration requirement for foreign health insurance subscribers and their dependents.
"I will address the blind spot in health insurance for foreigners living in Korea," Yoon wrote on Facebook.
According to Yoon, unlike Koreans, foreign dependents are taking advantage of the fact that they can receive benefits regardless of the period of residence. This resulted in situations where some foreigners subscribed to Korea's health insurance and registered relatives as dependents have been on a "dine-and-dash" after getting expensive treatments.
"As of the end of 2021, some of the top 10 foreign workers had registered seven to 10 dependents on their health insurance," Yoon said. "In the case of one subscriber, the subscriber has registered an entire family ranging from two sons, daughter-in-law, and grandchildren."
Eight out of 10 foreign nationals who received the most health insurance benefits are Chinese, and among them, six are dependents, Yoon added.
Notably, Yoon explained a Chinese national, who enjoyed the most benefits, received about 3.3 billion won ($2.7 million) in health insurance benefits as dependents while only paying about 10 percent of benefits.
"We will closely examine ways to resolve the sense of unfairness and disappointment felt by Koreans," Yoon said.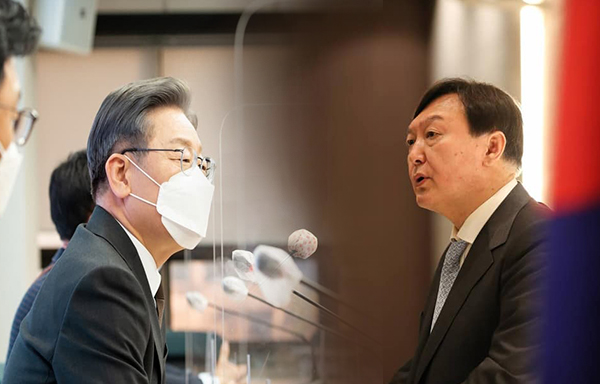 However, Yoon's rival from the ruling Democratic Party of Korea (DPK) criticized his comments promoting xenophobic politics.
"Candidate Yoon said that foreigners take advantage of medical insurance. However, medical insurance for foreigners is in a surplus of more than 500 billion won a year, and Koreans are benefiting from them," Lee Jae-myung said. "Far-right populism, which wins votes by promoting xenophobia, is harmful to the country and its people."
According to data submitted by the National Health Insurance Service to Rep. Koh Young-in of the ruling DPK, the financial balance of foreign health insurance has generated a surplus of about 1.55 trillion won for four years since 2017.
Notably, as Korea implemented the mandatory health insurance subscription system for foreigners and overseas nationals in July 2019, the surplus in 2019 and 2020 was 365.1 billion and 571.5 billion, a sharp increase of 140 billion and 206.4 won billion compared to the previous year, respectively.
Considering the total health insurance fiscal deficit in 2020 was 353.1 billion won, if it were not for foreign health insurance, the deficit would have exceeded 900 billion won.
The financial balance of health insurance for foreigners is recording a surplus every year because the government has adjusted the insurance premiums of foreigners to the average insurance premiums of Koreans.
The Ministry of Health and Welfare implemented paying the higher insurance premium based on the subscriber's income and the average insurance premium per household in the previous year. It is challenging to determine foreigners' assets and income accurately.
Such regulations have led to a higher average premium for foreign health insurance subscribers than Korean subscribers.
According to data from the National Tax Service, the average salary of foreign workers in 2019 was 27.2 million won, which is only 73 percent of that of Korean workers.
In response to such criticism, the PPP accused Lee and the DPK comments of misleading the public.
The PPP election headquarters stated that cutting the claim to improve the current medical system to far-right populism is nonsense and black propaganda.
"It is reasonable to provide health care to foreigners who have lived there for about six months, but shouldn't it be appropriate to limit the act of dine-and-dash by registering relatives as dependents to receive treatment?" said Lee Yang-soo, a senior spokesperson for the PPP election committee. "The message on foreign health insurance that candidate Yoon pointed out is on the excessive dependent benefits of some foreign health insurance subscribers."
Yoon's remark on preventing foreigners from using others' identities to receive treatment is also a problem Korea has faced in the past few years.
According to the Ministry of Health and Welfare, the ministry has confirmed 178,237 cases of illegal use of health insurance by foreigners from 2015 to 2017, with medical expenses amounting to 4 billion won.
In conclusion, the conservative candidate made the mistake of exaggerating some foreign subscribers' abuse of the health insurance system as if it is the trend among all foreign residents, according to neutral watchers.
In contrast, the relatively progressive camp also tried to paint the opposition camp's criticism as xenophobic while ignoring apparent loopholes in the nation's health insurance system for foreigners, they said.
Copyright © KBR Unauthorized reproduction, redistribution prohibited