As criminals use more sophisticated tools, scientific investigation is increasingly becoming important. As a result, the number of autopsies, which can provide conclusive evidence in criminal investigation, is rising, too.
The National Forensic Service (NFS) takes more than 9,000 requests for autopsies and eye examinations from investigative agencies annually.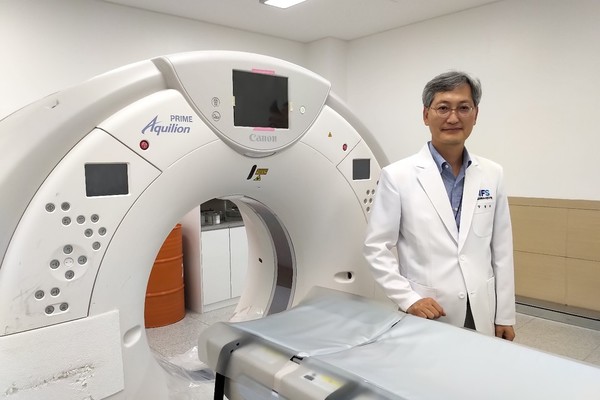 The figure increased significantly from 7,739 cases in 2016 to 9,131 cases in 2018. However, there are not enough medical examiners, also known as forensic pathologists, who can dissect the body and determine the cause of death.
The NFS has 35 medical examiners, meaning that one forensic officer has to perform about 300 autopsies a year on average. Excluding administrative workers, the number of medical examiners working in the field is 26. The shortage of staff inevitably increases workload.
To tackle the chronic shortage of staff, the Ministry of the Interior and Safety expanded annual NFS admissions to 55 in 2019 from 38 in 2016.
However, the NFS is still short of 20 people, or 37 percent of the capacity.
The Covid-19 pandemic added more work for forensic officers. They had to perform more autopsies on the deceased who died after the Covid-19 vaccination to identify the causal relationship between vaccination and death.
Burned out from endless work amid understaffed situations, some medical examiners are quitting.
Critics said the Korean autopsy system was problematic.
The NFS was established in 1955, but no legislation stipulates a medical examiner's duties and authority. The nation has no separate system to nurture professionals in forensic medicine, either.
Some complain that the outdated system is holding back Korea's already advanced autopsy technology. The NFS recently introduced post mortem CT, which enables screening the body from head to toe, at its institutes in Seoul, Wonju, and Busan.
The CT scans and X-rays enabled fast and accurate autopsy.
However, responsibility for autopsy and implementation are excessively diversified, and there are no explicit regulations on the mandatory examinations requiring an autopsy. Also, the NFS cannot conduct an autopsy without a warrant.
Korea Biomedical Review has met with Yang Kyung-moo, director-general of the forensic medicine department at the NFS, to learn about the cause of the shortage of forensic officers, what difficulties the NFS is facing, and how to address them.
He emphasized that the first thing to do is to create regulations on forensic officers' role and authority and strengthen the authority to decide whether to perform an autopsy for active participation in investigative examinations.
Based on this, the government should also think hard about nurturing specialists in forensic medicine, he said. Instead of simply increasing the number of forensic officers, the government should establish a systematic tool to produce specialists whose expertise can be recognized in the examination scenes, he added.
35 medical examiners conduct 9,000 autopsies
Question: The number of autopsies spiked to over 9,000 in 2019 from around 7,000 in 2016. Is there a specific reason for this?
Answer: A case in Jeungpyeong in North Chungcheong Province in 2016 is an example that clearly showed the problems with the Korean autopsy system. An older woman in her 80s was found decomposed at home. There were no signs of intrusion at the scene, no blood or trauma. So, the death certificate cited a disease as the cause of death, and the body was cremated.
However, after the bereaved family disclosed a CCTV file that recorded the crime scene of a male neighbor in his 50s, the truth was revealed to the world. But no one was held accountable for this. The police heard from the medical examiner that a disease caused her death. But the medical examiner who wrote the optometry said it was impossible to identify the exact cause simply by looking at the body from the outside. The bereaved family did not request an autopsy hoping that nothing had happened to their mother, but that wasn't the case.
Because we didn't do the autopsy, we couldn't run genetic testing. So there was no anatomical evidence that could prove how the victim was murdered. So conclusive evidence from the body was insufficient. But CCTV footage was taken as evidence, and the perpetrator got punished.
Such a mishap happened because there were no criteria for determining an autopsy.
However, after the Jeungpyeong case, the nation introduced autopsy regulations.
An autopsy is required in Europe and the U.S. when certain criteria are met, not based on circumstantial judgment.
In Korea, the Korean National Police Agency (KNPA) regulations set the criteria. If an autopsy is not performed despite meeting the requirements, a written explanation must be registered. After introducing the rules, the number of autopsies has increased from 7,000 to 9,000.
Q: You pointed out problems with the Korean autopsy system. The KNPA has autopsy regulations, but why is it difficult for a medical examiner to request an autopsy from the police or the bereaved family?
A: I could identify the exact problem of the Korean autopsy system only after I did the eye examinations as a medical examiner at the Seoul Institute. When I did an autopsy at the scene, I couldn't find any evidence to raise a reasonable suspicion of a crime. It was not easy to talk about requesting an autopsy because there was no evidence. The bereaved family was grieving right next to me. The detective said that there were no signs of intrusion, and the bereaved family didn't seem to want an autopsy. In such a situation, how can you mention the necessity of an autopsy? No person would want to damage a corpse of a family. I had no diagnostic tools available, so it was difficult for me to be surrounded by everyone who hated an autopsy in a clueless situation.
The problem is that responsibilities for autopsies and implementation of autopsies are excessively diversified. For example, a prosecutor is in charge of an autopsy, a police officer performs it, a judge approves it, and a doctor is responsible for the actual work. This system lacks professionalism and integration, and it is unclear who is accountable.
Also, there is no explicit regulation on the subject of a mandatory autopsy. So, the prosecutor can determine whether or not to perform an autopsy arbitrarily. In Korea, 250,000 people die every year, of which 70,000 are eye-examined. In other words, 70,000 cases are found after death. But autopsies are done only on 9,000 cases. If so, did the remaining 61,000 cases provide scientific evidence and be sent to the crematorium? No, they didn't. That's why we need the right autopsy system.
'Doctors should be eligible for medical examiners, but not Oriental medicine doctors'
Q: The extreme shortage of medical examiners has been cited as a problem at the National Assembly's audit several times. Recently, Rep. Jin Sun-mee of the Democratic Party proposed a bill to allow doctors and dentists and Oriental medicine doctors to become medical examiners. What's your opinion on this?
A: According to Article 17 of the Medical Service Act, doctors, dentists, and Oriental medicine doctors must prepare medical diagnosis certificates and optometry. I don't think it's a big issue right now because there is no separation by occupation. If we say that we need to revise the Medical Service Act, it gets complicated. We have to think about what comes first. There is no practical way for an Oriental medical doctor to be recognized as a forensic pathologist if the law stipulates a medical examiner's duties and qualifications.
Dentists can take a special task in forensic dentistry. They can play a significant role in identifying a person by examining teeth, age, gender, and bone corpses.
To secure more medical examiners, we need legislation. Rep. Jin was the sixth lawmaker to propose a related bill since Rep. Yun Ho-jung of the Uri Party first proposed a revision bill of the Criminal Procedure Act. Still, the proposed bills have been discarded because of the expiration of the parliamentary session.
In the short term, the government should provide incentives such as improvement in welfare. In the long term, it needs to plan nurturing medical examiners for a stable supply of manpower and expand budgets.
Q: The Covid-19 pandemic has brought significant changes in the medical environment. How did the pandemic affect autopsies?
A: Autopsies became more difficult. We are performing autopsies on people who have died after receiving a Covid-19 vaccine. The number of deaths since the Covid-19 vaccination is not much different from that of the previous year. Most deaths seemed irrelevant to the Covid-19 vaccination. We could find obvious causes of deaths such as aortic aneurysm rupture, cerebral blood vessel rupture, and myocardial infarction on autopsies. As the bereaved families objected to this, the number of exams to determine the causal relationship with the Covid-19 vaccine increased. So, medical examiners should concentrate more. It is also the responsibility of the on-site forensic pathologists to respond to Covid-19 infection risk and complaints from the bereaved family.
Before Covid-19, medical examiners used to be lax about wearing protective clothes. Some did not change into surgical gowns. But after Covid-19, personal protective clothing became perfect, as they had to wear a mask, a hair cap, a waterproof apron, and boots. Ironically, the autopsy room has become "beautiful" after Covid-19. This must be maintained in the post-Covid-19 era.
In fact, before the pandemic, medical examiners and forensic investigators kept getting tuberculosis (TB). When autopsies were performed on those severely infected with TB bacteria that spread to their brains, I thought infection could have occurred if they did not wear protective clothing properly.
Copyright © KBR Unauthorized reproduction, redistribution prohibited